'Things To Come' Trailer: Isabelle Huppert's Life Falls Apart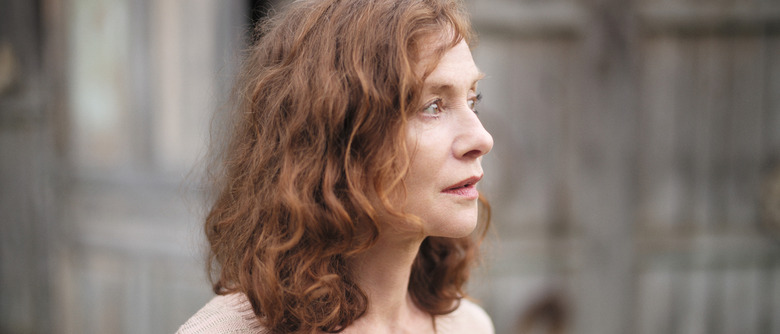 We've come to expect the best from Isabelle Huppert, but even by her own lofty standards she's having one hell of a year. She has not one but two movies out later this fall, both of which have been collecting great reviews on the festival circuit. One is Paul Verhoeven's Elle, the trailer for which we saw last month. The other is Mia Hansen-Løve's Things to Come, and we've got the trailer for you to enjoy right here.
The story concerns Nathalie, a philosophy teacher in late middle age who seems to have a perfectly nice life. Or so she thinks, until her husband of 25 years announces he's leaving her for another woman. As her life falls apart, she begins to realize she feels truly free for the first time. Watch the Things to Come trailer below.
Things to Come opens in theaters December 2.
What happens when the life you've worked so hard to build falls apart all at once? Nathalie (Isabelle Huppert, in a radiant performance) is a philosophy teacher with a seemingly settled existence, juggling a rich life of the mind with the day-to-day demands of career and family (including frequent visits to her drama queen mother, played by the legendary Édith Scob). But beginning with the bombshell revelation that her husband of twenty-five years is leaving her, one by one the pillars of Nathalie's life start to crumble. For the first time in ages, she finds herself adrift, but also with a newfound sense of liberation. With nothing to hold her back, Nathalie sets out to define this new phase of her life and to rediscover herself. Winner of the Best Director award at the 2016 Berlin International Film Festival, the new film from Mia Hansen-Løve (Eden) is an uncommonly intelligent, soul-searching look at what it means to create a life of one's own.