Theme Park Bits: A New 'Finding Nemo' Ride, 'Stitch's Great Escape' Goes Seasonal, And Universal Studios Adds More 'Simpsons' Characters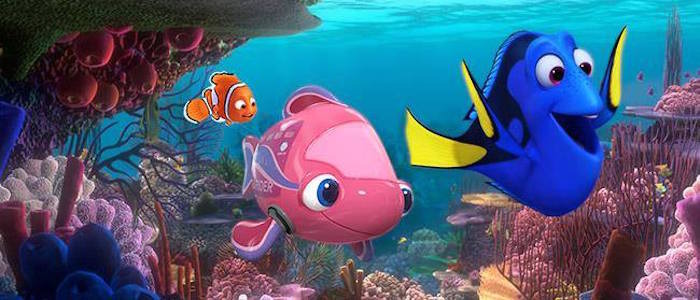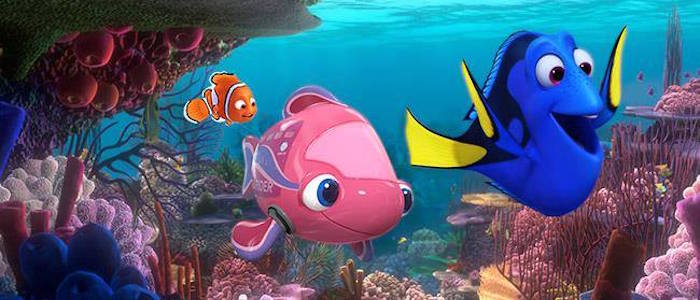 In this edition of Theme Park Bits:
The much-maligned Stitch's Great Escape attraction goes seasonal.
Walt Disney World's Hall of Presidents will shut down in January to prepare for the next audio-animatorinc commander-in-chief.
A new proposal sheds more light on the original version of Epcot.
Go behind-the-scenes of Disneyland's new Halloween attractions.
Tokyo Disneyland and Tokyo DisneySea are getting new attractions based on Finding Nemo and Zootopia.
Updates on season pass information for Disneyland and Walt Disney World visitors.
Universal Studios Hollywood adds more characters from The Simpsons.
Hall of Presidents to close for 6 months beginning in January in order to add new president into the show... #Refurb

— WDW Theme Park News (@WDWTPN) October 3, 2016
As is tradition, the Hall of Presidents attraction at the Magic Kingdom in Walt Disney World will close for six months following the upcoming election. When it re-opens, there will either be an audio-animatronic Hillary Clinton or Donald Trump joining the other robots onstage. Traditionally, the current President is also given the chance to address the audience, which means that either Clinton or Trump will be called in to record a brief speech to fill the mouth of their audio-animatronic counterpart. Insert your own bitter political commentary here.
Speaking of changes coming to The Magic Kingdom, the much-maligned Stitch's Great Escape is shifting to a seasonal schedule. The show, which initially opened in 2004, closed down on October 1, but will re-open from November 19 through November 26 and from December 17 through January 2 (presumably to help handle the park's absurd holiday crowds). Stitch's Great Escape was the replacement for the fantastic and completely horrifying ExtraTERRORestrial Alien Encounter, but this show still upset children while offering nothing of value for older visitors. With the rumor mill churning out stories of a Wreck-It Ralph VR ride being eyed for this space, this change of schedule certainly suggests that a full closure is due in the near future. This is the rare Disney theme park ride no one will miss.
It's common knowledge that Walt Disney originally intended for Epcot to be an actual city built on Walt Disney World property, a place where futurist ideas would flourish and citizens could live in a world of tomorrow. Everyone also agrees that it was a fairly insane notion, which is why Epcot was ultimately built as a theme park. However, Disney Avenue (via Paleofuture) has uncovered a booklet created by RCA as a pitch to the the Disney corporation, emphasizing how they could build the technologically advanced city Walt wanted. The most interesting tidbit? The city would operate on a cash-less monetary system:
WEDCOMM will function as an integral part of EPCOT's monetary system. This will encompass electronic banking, credit card operations, credit card transfer and insurance.
Purchase transactions will be accomplished through automatic debiting of bank accounts. On line remote terminals at the point of purchase will handle the transactions. The checkless/cashless society.)
Credit card operations will be expanded to include transportation and entertainment.
You can explore more of RCA's proposals at the links above.
As always, the Disney theme parks have undergone a transformation for the season, with new Fall and Halloween-themed decorations springing up all over Disneyland and Walt Disney World while special events and parades begin taking over the evening schedule (for a separate admission cost, of course). At Disneyland, this means the return of Mickey's Halloween Party and the debut of the Frightfully Fun Parade, which spotlights some of the creepier and spookier characters in the Disney canon. For example, there's now an entire float dedicated to villains and the Disney Parks Blog has shared the above video, which details what went in to building it.
Speaking of Disneyland Halloween makeovers, a new video offering a look at the new Sally audio-animatronic built for this year's Haunted Mansion Holiday overlay has arrived online.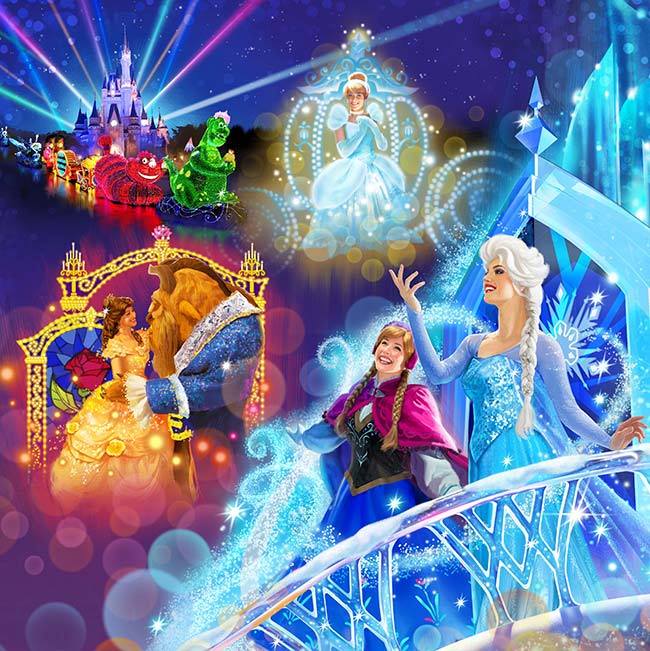 We already knew that Tokyo Disneyland and Tokyo DisneySea were getting updated with new attractions based on Beauty and the Beast and Big Hero 6, but that now appears to be the tip of the iceberg. Oh My Disney reports that Zootopia characters Judy Hopps and Nick Wilde will make their debut at both parks as part of a new Easter parade beginning in 2017. Parade fans should also note that a new version of the Dreamlights parade is set to debut on July 11, 2017 at Tokyo Disneyland, complete with new floats based Frozen and Beauty and the Beast.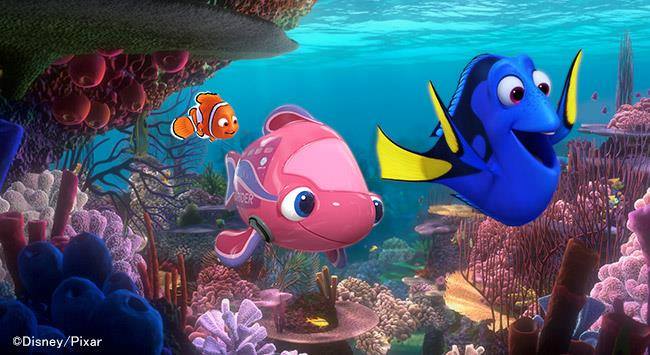 Meanwhile, Tokyo DisneySea will be getting a new ride in the form of Nemo & Friends SeaRider, which will "immerse guests in the underwater world of these popular stories by using a ride system that seamlessly blends glorious new visuals with a dynamic motion-base system." As you can see from the art above, the story of the attraction will involve the ride vehicle literally being shrunken down the size of a fish. The pre-existing Turtle Talk attraction will also receive the updates already seen at the domestic parks, with new characters like Destiny and Hank joining the roster of characters that interact with a live audience.
And while we're on the subject of slightly more far-flung Disney news, a new video offering a look at the new entertainment offerings coming to the Disney Wonder cruise liner has popped up. For the kids, there are new interactive areas based on Marvel superheroes, Frozen, and Toy Story. For the adults, there are three new cocktail lounges because nothing complements a cruise better than copious amounts of alcohol.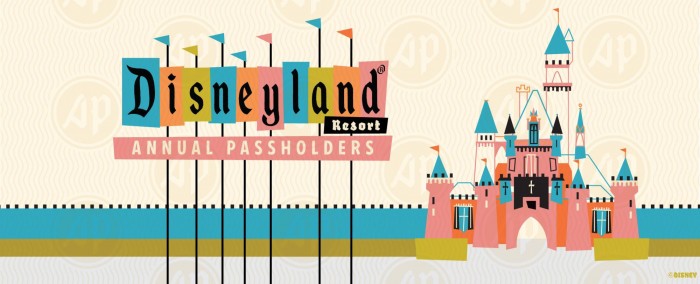 If you happen to live in the proper region of the United States, know that the Disneyland Resort Southern California Annual Passport is now available for purchase. Here's what you get with an annual pass:
Disneyland Resort Annual Passports offer a tremendous value for guests by giving them the opportunity to experience our world-class attractions all year long. California residents can even take advantage of the monthly payments program, which allows them to spread the cost of their annual pass over 12 months after an initial down payment. Disneyland Resort Annual Passholders have access to special experiences, exclusive merchandise and more. They also enjoy discounts on select food and merchandise.
Meanwhile, Walt Disney World pass holders are getting new discounts on food and merchandise as part of the park's 45th birthday. Here's what you'll get:
New dining and merchandise benefits – Passholders will receive 10 percent off food and nonalcoholic beverages at select table-service restaurants at theme parks and Disney resort hotels and 20 percent off purchases at Disney owned-and-operated merchandise locations. These new benefits will continue even after the anniversary comes to an end on Sept. 30, 2017.
Disney World is also offering a limited time discount on food at 45 owned and operated dining locations – In addition to the ongoing benefits, passholders can save up to 20 percent off the price of food and non-alcoholic beverages at select restaurants in the theme parks, resort hotels and Disney Springs, as well as dinner shows. Passholders can choose from 45 restaurants participating in this special offer during the 45th anniversary year that runs now through Sept. 30, 2017.
Get 13 months for the price of 12 – Guests who purchase a 12-month pass will enjoy 13 months of unsurpassed passholder magic filled with seasonal events, unique attractions and stellar entertainment. New passes must be purchased between Oct. 2, 2016 and Jan. 3, 2017. Prices vary depending on pass type selected – Weekday Select, Silver, Gold, Platinum, Platinum Plus.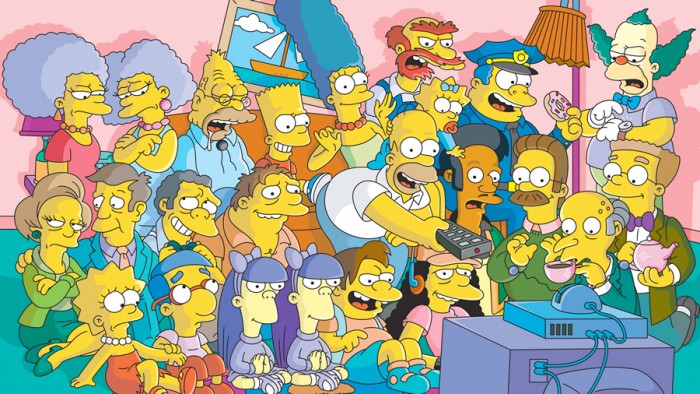 And for our final story, we turn away from Disney and toward Universal Studios Hollywood, which has just updated its Springfield, USA land with a batch of new characters from The Simpsons. Now, you can spot Ralph Wiggum, Nelson Muntz and Lisa Simpson hanging out on the entrance sign and Snake attempting a breakout from Springfield jail. You can follow the link above to check out a gallery of images showing off the new additions.