This Week In Trailers: The Thinning, Officer Downe, National Bird, Green Is Gold, Evolution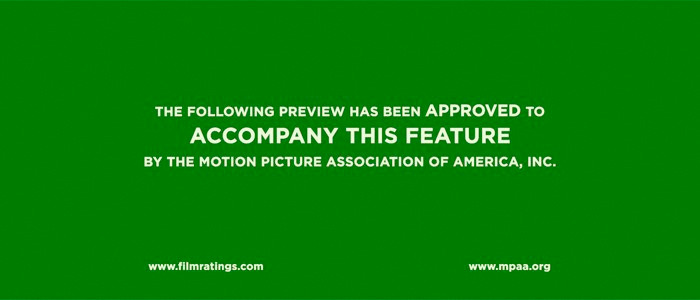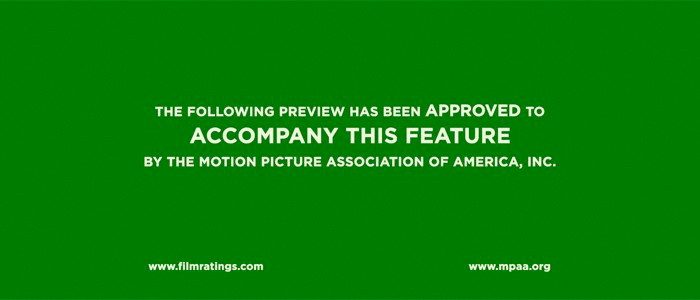 Trailers are an under-appreciated art form insofar that many times they're seen as vehicles for showing footage, explaining films away, or showing their hand about what moviegoers can expect. Foreign, domestic, independent, big budget: What better way to hone your skills as a thoughtful moviegoer than by deconstructing these little pieces of advertising? This week we see what Clown from Slipknot does with his time off when he's not in a jumpsuit, travel overseas for a sci-fi mystery, get schooled on what our drone program is up to, sell some weed with our older brother, and see what happens when YouTube decides to become sentient to make a movie with its in-house talent.
Evolution Trailer
My latest obsession.
Director Lucile Hadzihalilovic is bringing some next level mind bending shizz here and she's bringing it hard. I'll actually be completely honest in saying that I only watched half the trailer because I felt it straying into territory where it was giving too much of its narrative up for us to examine. The brilliance of this trailer is in how elegantly it populates the unspooling of this tale with the pull-quotes that make this nothing less than a must-see for anyone interested in being transported to somewhere unsafe, uncomfortable. The sounds that punctuate every twist, the visuals dripping with an almost reach-out-and-touch-it sensibility, it's all overwhelmingly satisfying. Eat and digest the first half. Anything more, I fear, would lead to spoiling your dinner.
Officer Downe Trailer
Fun fact: Clown is the founder and oldest member of Slipknot.
Director M. Shawn Crahan, aka Clown, gets kudos from me. I thought for sure what I was visually walking into when I pushed play on this trailer would have been on par with Rob Zombie's weakest offerings, only to be surprised and delighted with the fare we're given. Actor Kim Coates, who many will recognize from his other more high-profile acting jobs, will not only hold a place in my heart as his (uncredited) role in Bad Boys as White Carjacker but also for the amazingly memorable moment he shared with Bruce Willis in The Last Boy Scout as he played Chet, the man who would die from a single punch. Like I said, memorable. Now, as far as this goes, it's just an incredible pastiche of nonsense that holds no nutritional value whatsoever but it's a movie that's just perfect when you need a cheat day. It's like Robocop and Crank decided to cross-pollinate to give us an unholy creation that should have never been allowed past the "Here's an idea..." stage but, man, if there ever was a style over substance argument to be made, here it is. Count me in on letting myself go with this one.
National Bird Trailer
Executive producers: Wim Wenders and Errol Morris
One of the more curious things about Sonia Kennebeck's documentary isn't so much about why we're talking about drones, we saw the ethical quandary play out in 2014's Good Kill, but why it's so necessary to keep talking about drones. If you keep up about what's been said regarding this program, On The Media have done wonderful reporting in their coverage of the obfuscation regarding the US' own drone policy, you'll see this issue goes deeper than some black and white video you see on the news of a Hellfire missile blowing up a supposed ISIS convoy or taking out some high ranking baddie with laser-like precision. What you start to see as you peel back the proverbial layers of this program is how deep it cuts. This is more than just autonomous aircraft taking out convoys and this looks like it's a sobering take on what it is we're actually trying to achieve with this unmanned war machines in the sky.
Green Is Gold Trailer
Rough around the edges.
One thing I enjoyed about taking in director Ryon Baxter's debut feature isn't how polished it looks or what kind of nuances he has a director that make him stand out, it really was more how well he made me feel connected to the people he's trying to tell a story through. The actual technical ability of Baxter as a filmmaker is not as important here as much as the importance of setting up a fantastical scenario where you know things cannot end well for anyone involved. How this works so well is the way in which we're lackadaisically drawn through this world only to have that sense of dread when the walls literally start to push their way into these brothers' lives. Absolutely raw and it's better for it.
The Thinning Trailer
Much respect to Logan Paul for being able to eke out a living doing whatever it is he's willing to do for media or sponsorship opportunities but this is something on a different level entirely.
Nota bene: If you have any suggestions of trailers to possibly be included in this column, even have a trailer of your own to pitch, please let me know by sending me a note at Christopher_Stipp@yahoo.com or look me up via Twitter at @Stipp
In case you missed them, here are the other trailers we covered at /Film this week: