Watch The 'Westworld' Pilot For Free And Check Out Photos From Episode Two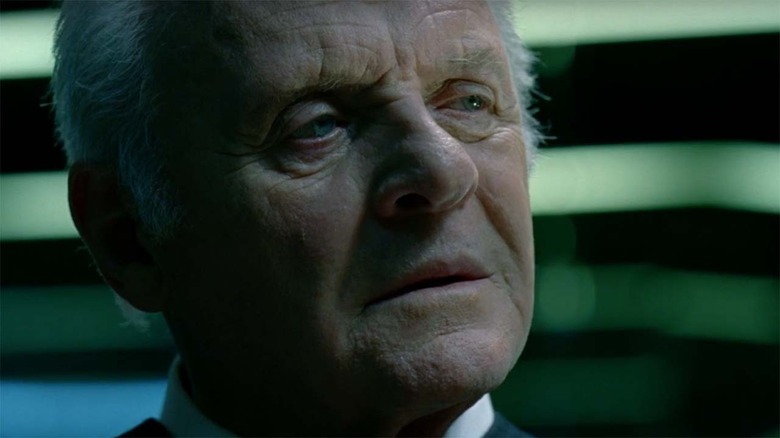 Westworld is off to a very, very good start. Jonathan Nolan and Lisa Joy's ambitious and radical reimagining of Michael Crichton's 1973 film not only impressed critics but its pilot (titled "The Original") was HBO's biggest debut since the True Detective premiere. Between the premiere episode's first two airings and the views on HBO Go and HBO Now, the episode reached 3.3 million viewers. If you don't subscribe to HBO or haven't had the opportunity to watch the first episode yet, then luckily for you, it's now available to watch online for free.
Below, watch the Westworld pilot for free. Plus, check out images from the upcoming episode.
Westworld is set in a ultra-expensive futuristic theme park that guests spend $40,000 a day to visit. Dr. Robert Ford's (Sir Anthony Hopkins) Westworld is a vacation destination filled with wonder and horror. The park is populated by "hosts," artificial intelligence living out narratives written for them. These hosts cannot harm the "newcomers," humans who come to the park to do as they please. When the hosts receive a new update, they change. Are Dolores Abernathy (Evan Rachel Wood) and Maeve Millay (Thandie Newton) experiencing glitches, or are they beginning to question their reality? The sci-fi drama stars James Marsden, Ed Harris, Jimmi Simpson, Jeffrey Wright, Tessa Thompson, Sidse Babett Knudsen, and more.
To watch the Westworld for free, click on the link below:
Take a trip.

Watch the #Westworld premiere for free today: https://t.co/IsrzjtH2Ib pic.twitter.com/Xe1Bn95mn6

— Westworld (@WestworldHBO) October 4, 2016
HBO also shared some photos from the next episode, "Chestnut," which spends a lot of time on two guests played by Jimmi Simpson and Ben Barnes. Nolan and Joy wrote the episode, which is directed by Richard J. Lewis. There's more conventional exposition in this upcoming episode, but every piece of information is enjoyable to digest since new parts of the world — mainly, its meaning to visitors — get explored.
If you want to read more about Westworld, here's our spoiler review of the pilot, Peter's questions about the series, and our interview with creators Jonathan Nolan and Lisa Joy.
Here's the official synopsis:
The one-hour drama series WESTWORLD (ten episodes) is a dark odyssey about the dawn of artificial consciousness and the evolution of sin. Set at the intersection of the near future and the reimagined past, it explores a world in which every human appetite, no matter how noble or depraved, can be indulged. The cast includes Anthony Hopkins, Ed Harris, Evan Rachel Wood, James Marsden, Thandie Newton, Jeffrey Wright, Tessa Thompson, Sidse Babett Knudsen, Jimmi Simpson, Rodrigo Santoro, Shannon Woodward, Ingrid Bolsø Berdal, Ben Barnes, Simon Quarterman, Angela Sarafyan, Luke Hemsworth and Clifton Collins, Jr. Inspired by the motion picture "Westworld," written and directed by Michael Crichton. Production companies, Bad Robot Productions, Jerry Weintraub Productions and Kilter Films in association with Warner Bros. Television. Executive producer/writer/director, Jonathan Nolan; executive producer/writer, Lisa Joy; executive producers, J.J. Abrams, Jerry Weintraub, Bryan Burk.
Westworld airs Sundays at 9 PM on HBO.