Theme Park Bits: 'Guardians Of The Galaxy' Ride Updates, Season Of The Force Comes To An End, The Haunted Mansion Gets Restored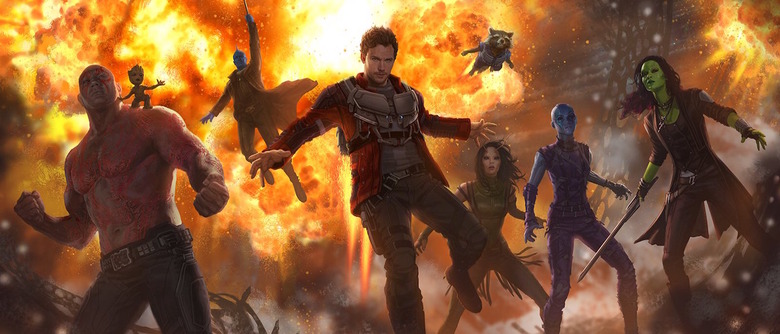 In this edition of Theme Park Bits:
Disneyland is finally ending Season of the Force.
Shanghai Disneyland's TRON ride gets a sponsored interactive area.
The Haunted Mansion restores one of its original features.
Disney files a patent for more theme park drone technology.
Disneyland and Disney California Adventure reveal their holiday line-ups.
More updates on those Guardians of the Galaxy rides.
Trivia on the new entrance for the Incredible Hulk Coaster.
New photos from Animal Kingdom's upcoming Avatar land.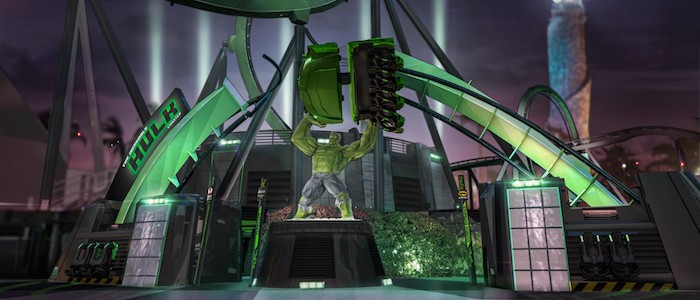 We're in for a very Disney-heavy Theme Park Bits, so let's get started with a little tidbit from Universal Studios Orlando, where the Incredible Hulk Coaster has recently re-opened following an extensive refurbishment. Although the track has been completely replaced, the most obvious new feature is the redesigned entrance, which is cool enough to be worthy of its own trivia-laden blog post.
Almost one year ago, Disneyland's Tomorrowland section took on a Star Wars theme in the run-up to Star Wars: The Force Awakens. And now, the signage for the Season of the Force overlay has begun to come down. Theme park fans will be happy to have regular Tomorrowland back, especially now that the beloved land has some nifty new signs. Star Wars fans can take comfort in knowing that the new Star Wars Land has gone vertical and will be up and running in just a few years.
The Orlando Business Journal has published an article detailing Disney's latest theme park patent, which is described as a...
...flight mechanism that propels [a] discharge platform through the air. The discharge platform also comprises of a storage apparatus that stores a special effect device such as pyrotechnics, confetti [and] smoke charges.
You can see designs for this new drone system above or at the link. This news follows another patent from earlier this year, which suggested that Disney is looking into using drones equipped with screens and projectors that would create the illusion of certain images literally taking flight. In other words, theme park fireworks shows are probably going to look very different in just a few years. Here are more details:
Typical aerial firework launch systems take up a significant area such that fewer audience members can be included in a show and audience members are positioned at locations that may limit sight lines and the like in a way that limits the excitement of the audience members. A special effects delivery configuration is needed to deliver special effects in a manner that is safe for audience members of an entertainment experience, but also close enough to provide great sight lines and excitement for audience members.
Maintaining theme park attractions is expensive business and maintaining technologically complex roller coasters inspired by the TRON series is even more expensive business. So it's not too surprising that the latest addition to Shanghai Disneyland is the awkwardly titled TRON Realm, Chevrolet Digital Challenge. Here's how it's described by the Disney Parks Blog:
Three exciting interactive zones – Imagine, Create, and Drive – immerse guests in the future of transportation. From virtually suiting up in a specially-designed TRON Light Suit to driving through the compelling world of TRON or even designing the next generation of vehicles, there's something for everyone to enjoy.
In other words, it sounds like a science fiction version of the interactive exhibits already seen at Test Track in Epcot.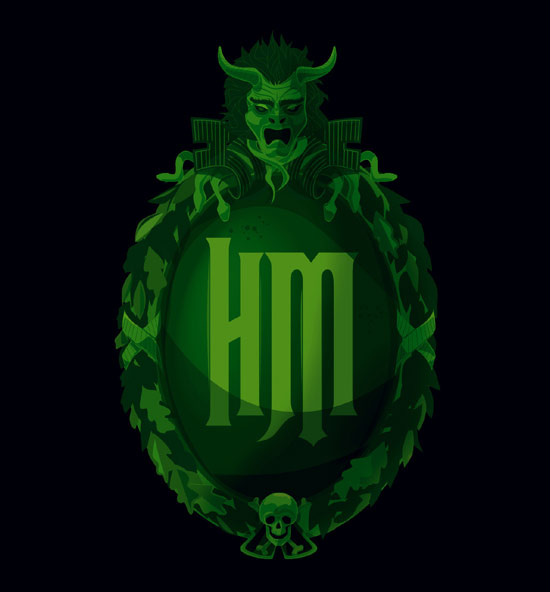 The Disney Blog has a post about a new update to The Haunted Mansion at Disneyland. Or rather, they have a post about a restoration to The Haunted Mansion, whose queue now includes new versions of the original tribute tombstones that were there when the attraction opened. As the article explains:
When the Haunted Mansion opened in 1969, the Imagineers who worked on the attraction cleverly left tributes to themselves in the form of witty, albeit morbid, tombstone epitaphs. The tombstones were located in and around the queue area of the attraction. Later, most of the tombstones were moved to a spot up on the berm that hid the show building from inside the park. Overtime all the tombstones were removed (most because they'd fallen into disrepair).
However, when the ride re-opened with the annual Haunted Mansion Holiday overlay, the tombstones were once again in place. For additional details and a full photo gallery (including what the tombstones looked like in 1969), follow the link above.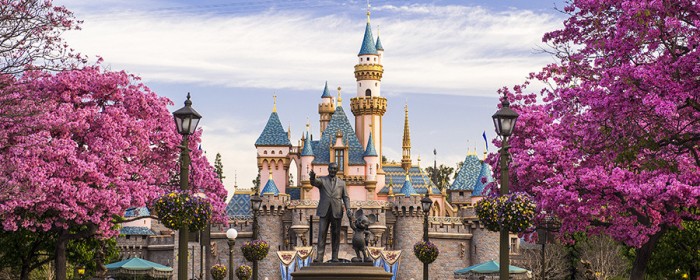 Of course, seasonal overlays for The Haunted Mansion, The Jungle Cruise, and It's a Small World aren't the only seasonal changes coming to Disneyland over the next few months. Via The Disney Blog, here's what guests can expect if they visit the park between November 10, 2016 and January 8, 2017:
Sleeping Beauty's Winter Castle returns for the first time since 2014, with magical nighttime snowfall moments that conclude with "Believe ... in Holiday Magic" fireworks and its stirring snowfall finale.
Guests will be enchanted by the soaring Christmas tree in Town Square, Main Street, U.S.A. It's 60 feet tall and filled with nearly 1,800 ornaments. This festive backdrop is a popular location for holiday photos.
Disney characters celebrate the season in "A Christmas Fantasy" parade, a daily procession with floats, music, marching "tin soldiers" and holiday cheer. Santa, who makes a jolly appearance in the parade, also will be found welcoming guests at his special location in Critter Country.
The neighboring California Adventure Park will also see its fair share of new holiday entertainment, including a new World of Color nighttime show:
The all-new nighttime spectacular, "World of Color – Season of Light" celebrates the warm and heartfelt spirit of the holidays, with powerful water fountains telling the story. "World of Color – Season of Light" will take guests through a sparkling winter fantasy, combining classic holiday songs with memorable moments from treasured Disney animated films to create an experience filled with magic.
The new "Festival of Holidays" celebrates time-honored traditions and heartwarming experiences inspired by holiday festivals around the world. Guests at the "Festival of Holidays" will enjoy delicious internationally inspired food and beverages at 14 themed festival marketplaces, and participate in diverse cultural holiday celebrations, including the popular Disney ¡Viva Navidad! The global sounds of special guest musical groups will ring throughout the festival, and the young and young-at-heart will celebrate with some of their favorite Disney characters.
Additional seasonal updates and shows are described at the link above.
New signs @DisneylandToday advertise the final months of the Tower of Terror. pic.twitter.com/BpCxgsNcy0

— MousePlanet (@MousePlanet) September 7, 2016
Yes, the end is truly nigh for the West Coast version of the Twilight Zone Tower of Terror. Start planning your final visits now. Between this and the signage actually coming down from the attraction exterior itself, those hoping for a last-minute reprieve need to stop hoping. This will be a Guardians of the Galaxy ride by next May.
Naturally, Disney is capitalizing on your desire to battle the upcoming Tower of Terror-shaped hole in your life with a few food specials at Award Wieners in the California Adventure theme park. There's the Tower Drop Dog, an "all-beef frank dipped in red pepper ketchup, topped with grilled onions, peppers and an onion crunch on a black noir potato bun"; and The Drop, a cocktail made with Midori, Irish cream, and grenadine. As you can see from the images above, both of them look disgusting. But as tributes to a horror-themed thrill ride set in a crumbling hotel, that may be appropriate.
While the West Coast Guardians of the Galaxy ride is 100% happening and there is nothing anyone can do about, rumors of an East Coast ride based on the hit movie continue to swirl. We've heard stories that the Universe of Energy attraction at Epcot is set to close so it can become a Guardians of the Galaxy rollercoaster, but nothing has been confirmed. We do know that there are some potential legal loopholes to jump through as Universal Studios still owns the Marvel theme park rights east of the Mississippi, but WDW News Today claims that Universe of Energy will close in January 2017 for the update. Take this with as much salt as you can muster for the time being.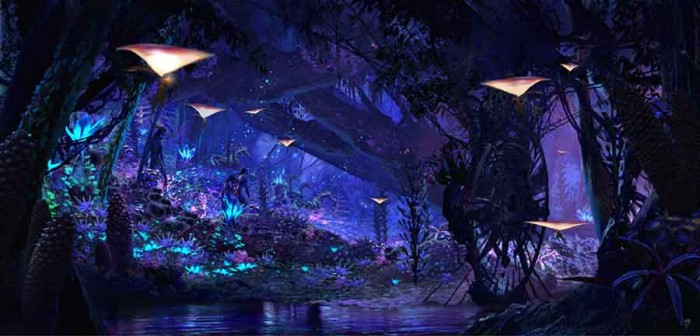 For news on updates that can actually be seen with your own two eyes, you need only look to this post from Walt Disney World Today, which has photos from the latest additions to the Pandora section currently under construction at the Animal Kingdom theme park. These new images show off the floating islands (which don't actually float but still look awfully impressive) and an "alien lamppost." The latter may not be too exciting to the ordinary person, but to the theme park obsessives out there, this is a good look at how certain necessities will be carefully re-themed to blend in with their surrounding environment.