'Doctor Strange' TV Spot Turns Back Time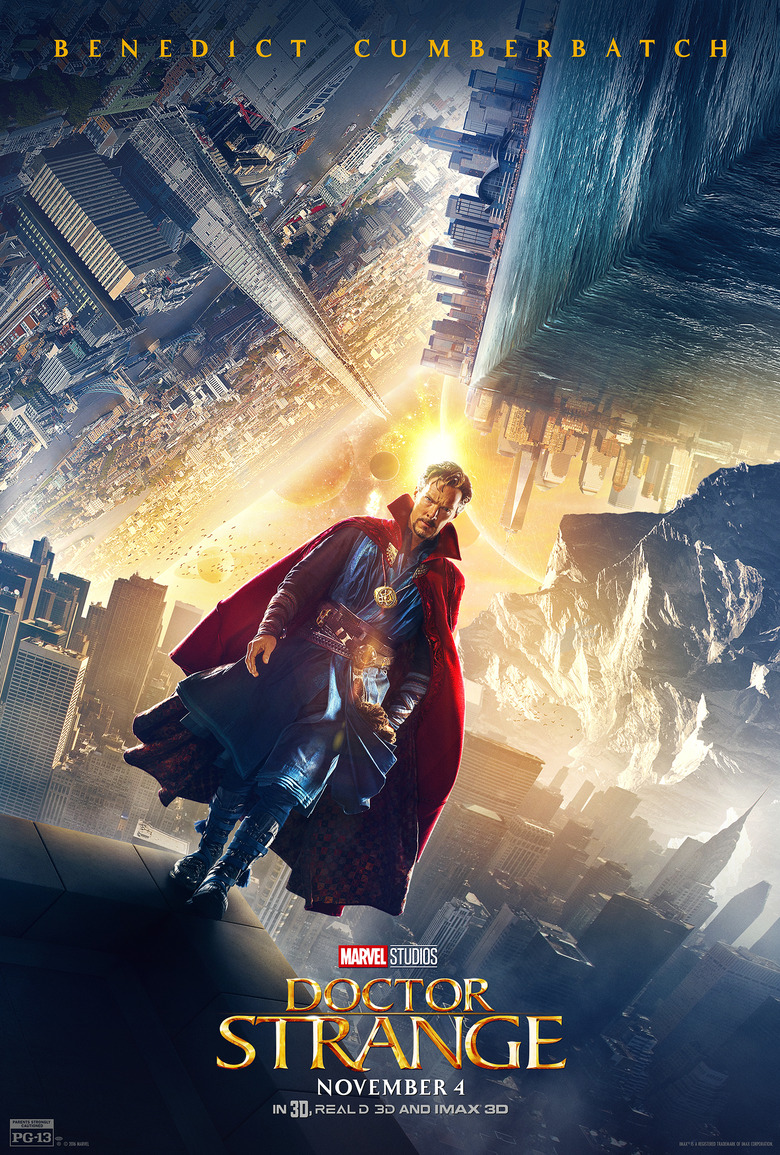 Doctor Strange promises to be Marvel's trippiest movie ever, and a new promo leans further into its mind-bending weirdness. The latest Doctor Strange TV spot runs in reverse, so that we're traveling back through time to the start of Strange's journey. Sprinkled throughout the video are odd, nonsensical bits of dialogue that only reveal themselves when you play it backwards.
The time-traveling nature of the Doctor Strange TV spot seems to add further credence to the theory that the Eye of Agamotto is the Time Stone, the fifth of sixth gems that Thanos needs to complete his Infinity Gauntlet. Watch the Doctor Strange spot below. 
,,puᴉɯ ɹnoʎ puɐdxǝ puɐ ɥɔʇɐM ˙˙˙sʞɹoʍ plɹoʍ ǝɥʇ ʍoɥ ʍouʞ noʎ ʞuᴉɥʇ no⅄,, pic.twitter.com/ZJOP7Vue0L

— Marvel Studios (@MarvelStudios) October 5, 2016
The Doctor Strange does a nice job of selling the film's psychedelic nature, the likes of which we have never seen before in the Marvel Cinematic Universe. Oh, and those mysterious incantations? IGN helpfully put together a video that plays the spot in reverse, revealing the true nature of all that chatter.
Strange may be new to the Marvel universe now, but it looks like he'll be playing a big role in the franchise as Phase Three moves forward. We already know Benedict Cumberbatch will return for 2018's Avengers: Infinity War, and a certain prop on the set of Thor: Ragnarok suggested that the Sorcerer Supreme could cross paths with the God of Thunder. If the Eye of Agamotto is indeed the Time Stone, that just leaves the Soul Stone left to be revealed in the movies.
Doctor Strange opens November 4. Tilda Swinton, Chiwetel Ejiofor, Mads Mikkelsen, Rachel McAdams, and Benedict Wong also star.
From Marvel Studios comes "Doctor Strange," the story of world-famous neurosurgeon Dr. Stephen Strange whose life changes forever after a horrific car accident robs him of the use of his hands. When traditional medicine fails him, he is forced to look for healing, and hope, in an unlikely place—a mysterious enclave known as Kamar-Taj. He quickly learns that this is not just a center for healing but also the front line of a battle against unseen dark forces bent on destroying our reality. Before long Strange—armed with newly acquired magical powers—is forced to choose whether to return to his life of fortune and status or leave it all behind to defend the world as the most powerful sorcerer in existence.
"Doctor Strange" stars Benedict Cumberbatch, Chiwetel Ejiofor, Rachel McAdams, Benedict Wong, Michael Stuhlbarg, Benjamin Bratt and Scott Adkins, with Mads Mikkelsen and Tilda Swinton. Scott Derrickson is directing with Kevin Feige producing. Louis D'Esposito, Stephen Broussard, Victoria Alonso, Charles Newirth and Stan Lee serve as executive producers. Jon Spaihts and Scott Derrickson & C. Robert Cargill wrote the screenplay. Join Strange on his dangerous, mystifying and totally mind-bending journey when Marvel Studios' "Doctor Strange" opens in U.S. theaters on November 4, 2016.