Ben Affleck's 'Live By Night' Has A New Awards-Friendly Release Date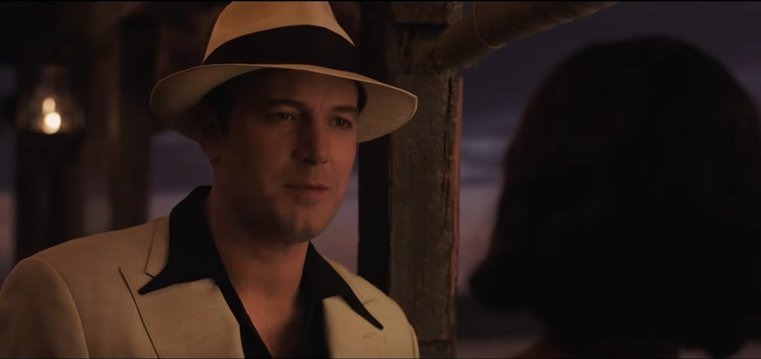 It's been four years since Ben Affleck's award-winning Argo hit theaters, but we'll soon see another Affleck-directed picture. His adaptation of Dennis Lehane's Prohibition-era crime novel Live by Night was last scheduled to open in theaters early next year, but an awards-friendly release date was always speculated and talked about. It's now confirmed Live by Night will open in select theaters before the year ends.
Below, learn the new Live by Night release date.
Variety has learned Affleck's fourth directorial effort will play in select theaters starting December 25th. As for the January 13th, 2017 release date, that's when the film will go wide. This isn't the first time Warner Bros. has changed the Live by Night release date. Originally, the project was tentatively scheduled to open this month. Then the film got delayed all the way until October 2017, before moving up to January, which is when Warner Bros. released American Sniper to great success. After some shuffling, it looks like Live by Night's release plan is finally locked down.
In the film, Ben Affleck plays Joe Coughlin, a criminal who's the son of the Boston police superintendent. Coughlin decides to cross the wrong mob boss, which leads to plenty of violence, romance, and more. Live by Night co-stars Elle Fanning, Zoe Saldana, Sienna Miller, Chris Sullivan, Anthony Michael Hall, Brendan Gleeson, Scott Eastwood, Titus Welliver, Chris Messina, Chris Cooper, and Derek Mears.
If you missed it, here's the trailer for Affleck's second Lehane adaptation:
Affleck can be seen next in Gavin O'Connor's The Accountant (opening October 14th). After Live by Night, which looks like another excellent mix of art and commerce from Affleck, he'll direct The Batman. He's also attached to the remake of Billy Wylder's Witness for the Prosecution.
Here's the official synopsis for Live by Night:
Live by Night is set in the roaring `20s when Prohibition hasn't stopped the flow of booze in an underground network of gangster-run speakeasies. The opportunity to gain power and money is there for any man with enough ambition and nerve and Joe Coughlin, the son of the Boston Police Superintendent, long ago turned his back on his strict upbringing for the spoils of being an outlaw. But even among criminals there are rules and Joe breaks a big one: crossing a powerful mob boss by stealing his money and his moll. The fiery affair ends in tragedy, setting Joe on a path of revenge, ambition, romance and betrayal that propels him out of Boston and up the ladder of Tampa's steamy rum-running underworld.