Disneyland TV Series Planned By 'Agent Carter' Showrunners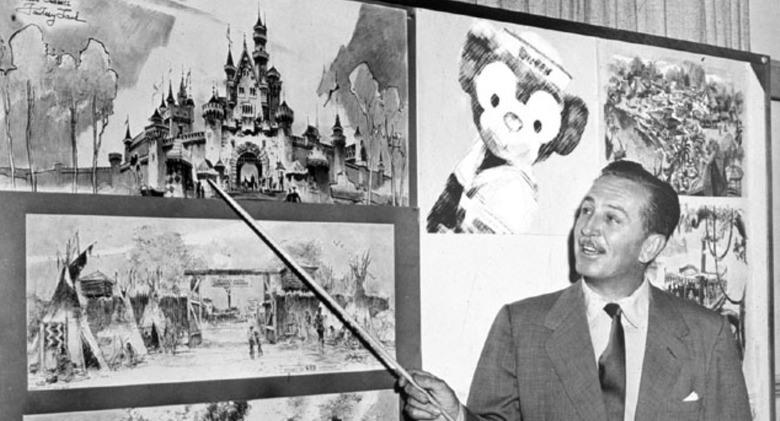 Agent Carter Showrunners Michele Fazekas and Tara Butters have sold an hour-long dramatic television series pitch to Disney-owned network ABC, that is "based on the Disney theme park mythology." As a Disneyland fanatic, this excites me, even though I can't quite comprehend what this even means.
So what do we know about this tv series pitch? Not much. Deadline (via) has reported that the television project is "based on the Disney theme park mythology." We know that the show project is untitled, although it is going under the code name "Hyperion." The duo is executive producing with former Disney executive-turned-producer Jason Reed (Teenage Mutant Ninja Turtles). Other than that, details are being kept tightly under wraps for now.
My first thought is this dramatic series could be about the creation of Disneyland, following the struggle of Walt Disney and the early Imagineers. I'm not sure Dinsey would want to put their legendary founder as a character in a tv series, although they did have Tom Hanks play Disney in Saving Mr. Banks and Walt was originally a much larger part of Brad Bird's Tomorrowland.
My second thought is that maybe it's somehow like the Magic Kingdom film project that Jon Favreau spent years trying to make, set inside the theme park where the lands and characters come to life after the park gates are closed. Favreau was hoping to get back to the Magic Kingdom after Jungle Book, but he instead, for whatever reason, decided to do a "live-action" remake of The Lion king instead.
Disney has a series of children's books called The Kingdom Keepers, which follows the adventures of five teens who, by day, are holographic hosts in the Disney Theme Parks and by night, battle Disney Villains to keep them from taking control of the parks, the Disney entertainment empire, and the world. Fans have wanted a movie adaptation for some time, but author Ridley Pearson has said that "Disney currently has no plans to make any Kingdom Keepers movies," that he "would love to have the Kingdom Keepers become a movie" but "unfortunately it is not up to me." It's possible this could be an adaptation of this successful book franchise.
It's possible it could be an anthology series of some kind, but it doesn't appear as if the project is based on a ride or attraction, but the mythology of the park itself.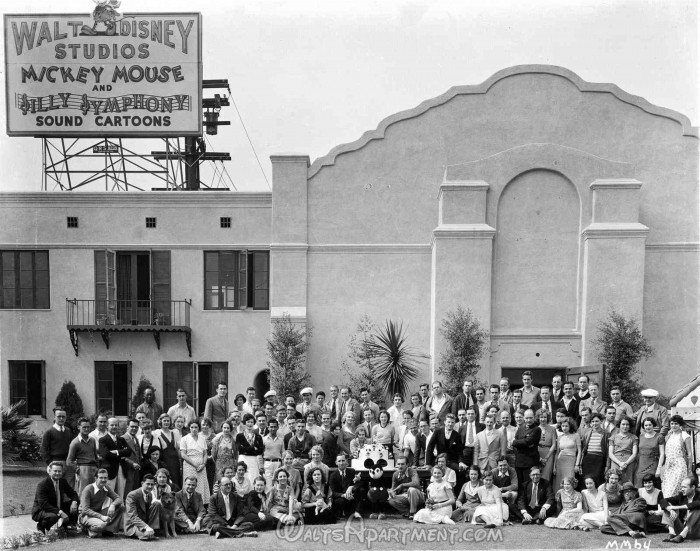 Maybe the secret title might provide some clues? The name Hyperion is well-known to Disney fans. It is the book-publishing division of the Walt Disney Company; Disney California Adventure Park has the Hyperion theatre, and the Monorail travels across the Hyperion Bridge as it speeds past the Buena Vista Street entrance. But the name has some lesser-known but larger legacy significance within the Walt Disney Company.
In 1925, Walt Disney and his brother Roy placed a $400 down payment on a plot of land between Griffith Park Boulevard and Monon Street on Hyperion Avenue which became The Walt Disney Hyperion Studios.
During the Hyperion Studios short 14 years, Oswald the Lucky Rabbit, Mickey and Minnie Mouse, Donald Duck, Snow White, Pinocchio and many more beloved characters were given life. In many ways, the Hyperion Studios represents "the golden age" of Walt Disney's imagination.
But by 1939 there was no more room to grow on the Hyperion Studio lot and the company was forced to move to Burbank. Of course, the Hyperion days were well before Walt Disney started construction on Disneyland. But he did come up with the earliest ideas for the park in the 1930's when his office was still in the Hyperion studio. However, the earliest date of Walt's plans to build a theme park was not until 1948, so we can't find a connection between Hyperion and Disneyland itself.
I've often thought that a theme park would make a great setting for a television series. MTV had a show called Happyland, but it was pretty horrible even by the lowest of standards. I'm very curious to learn how the mythology of Disneyland fits into this tv pitch.
Fazekas & Butters credits include Law & Order: Special Victims Unit, Reaper, Dollhouse, Hawaii Five-0, Resurrection and Agent Carter.