Netflix Making 'Seven Seconds' With 'The Killing' Creator Veena Sud And Director Gavin O'Connor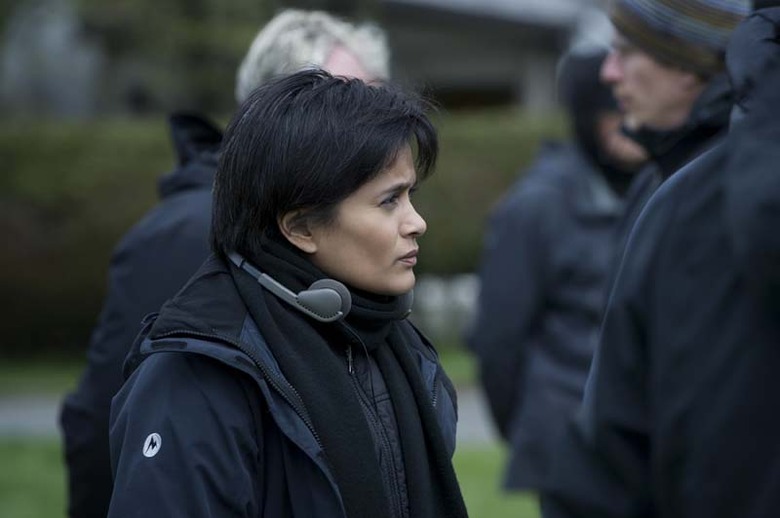 Netflix is once again joining forces with writer, producer, and director Veena Sud for a new series. The streaming service helped revive the showrunner's AMC drama, The Killing, which lasted for four seasons. Sud's new Netflix show is, according to executive producer and director Gavin O'Connor (The Accountant), set in a post-Ferguson world in Jersey City and titled Seven Seconds.
Below, learn more about the Veena Sud Netflix project, and get the latest update on O'Connor's FIFA scandal movie with Ben Affleck and Matt Damon.
Collider had the opportunity to see speak with O'Connor while he was promoting The Accountant. During the interview, the Miracle and Warrior director broke the news about Seven Seconds, which begins filming in January. Season one of the drama is ten episodes long, and, if it connects with an audience, Sud's show may last three seasons.
Here's what O'Connor, who also directed The Americans pilot, had to say about Seven Seconds:
So, what am I doing next? I'm going to go do a Netflix series. It's straight-to-series, 10 episodes, probably go for three seasons. I'm going to direct the pilot and hopefully the last episode of the first season. The show is Seven Seconds. We haven't even started casting it yet. It hasn't been announced yet. I just signed on like a week ago. It's a drama that takes place in a post-Ferguson world in Jersey City. Politics, corruption, community, police. The creator is a woman named Veena Sudd, who did The Killing. That was her show, and this is her new show.
Since Sud created The Killing, she wrote and directed her first feature film, The Salton Sea, which premiered this year at the Sarasota Film Festival but is currently without a distributor. Last year, she signed a development deal at Fox 21 TV Studios.
As for O'Connor, Collider asked him about a few other projects down the line, including House of Deceit produced by Affleck and Matt Damon. The film is about the FIFA soccer scandal and the rise and fall of American soccer exec Chuck Blazer, who became an FBI informant and pleaded guilty to money laundering, tax evasion, wire fraud and more.
Here's the latest update on that project:
The FIFA movie that we're doing is a long way off because the story is still being written. So, the author who's writing the book is still immersed in research. As I've told the studio, I don't want to tell the story until the story is completed and we don't know what that story is yet. So, once that book is written, then we'll figure out how to adapt it.
Written by investigative reporter Ken Bensinger, House of Deceit sparked a massive bidding war. Ultimately, the project, which was once possibly going to be a television show or miniseries, ended up at Warner Bros. after O'Connor and Affleck expressed interest in the project. The book hasn't been published yet.