Jay Roach Might Direct Amblin's 'Intelligent Life'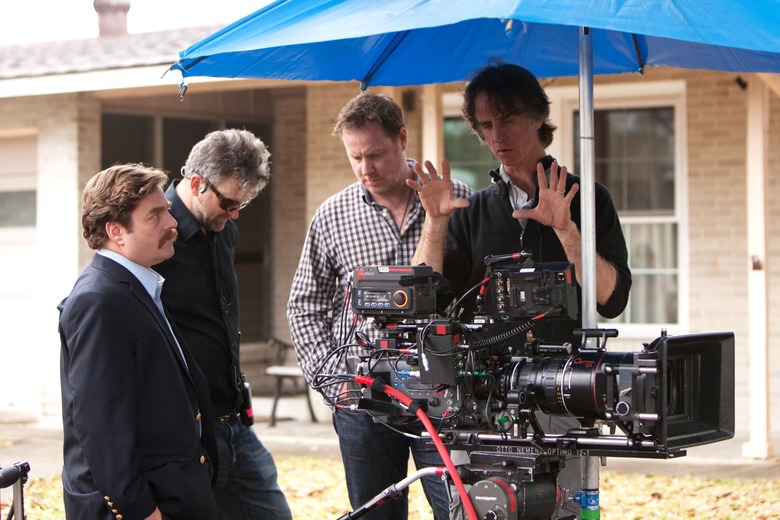 Earlier this summer, Selma director Ava DuVernay departed from the Steven Speilberg-produced Intelligent Life. The Colin Trevorrow and Derek Connolly-written Amblin science fiction story is now being rewritten by Jay Roach, who is also being eyed to direct the movie. Hit the jump to learn more about the Jay Roach Intelligent Life news.
Variety reports that Amblin has hired Roach and collaborator Larry Stuckey (Little Fockers) to rewrite and develop Intelligent Life for producers Steven Spielberg, Colin Trevorrow, Frank Marshall and Peter Saraf. Amblin is pushing for Roach to helm the project, but that is likely dependent on how the rewrite turns out.
Jay Roach is an unconventional choice for a sci-fi romance, especially a film that originally had Ava DuVernay attached to direct. Jay Roach is primarily known as a comedy director, having helmed franchises ranging from Meet The Fockers to Austin Powers. He has also directed more serious politically charged films like HBO's Recount and 2015's Trumbo. I think Roach is capable of doing this type of film and was a fan of his early film Mystery Alaska. But his involvement certainly feels like a step down from DuVernay, even if it may not be. Not to be reductive of his skills, but I just hope Roach doesn't turn this more traditional Amblin film into more of a broad comedy.
Lupita Nyong'o was attached to star but jumped ship when DuVernay departed to focus on Disney's A Wrinkle in Time. The story follows a United Nations employee whose job is to monitor outer space for potential contact with extraterrestrials. He meets and falls for a beautiful woman who may actually be an alien.
The script has been compared to Trevorrow and Connolly's Safety Not Guaranteed, which combined a high-concept sci-fi premise with a character-driven story. Originally, Trevorrow planned to direct the film himself after Jurassic World. , but he got the call to direct the ninth episode in the Star Wars Skywalker saga.