'Mad Max: Fury Road' Black & Chrome Edition To Make Theatrical Debut At SpectreFest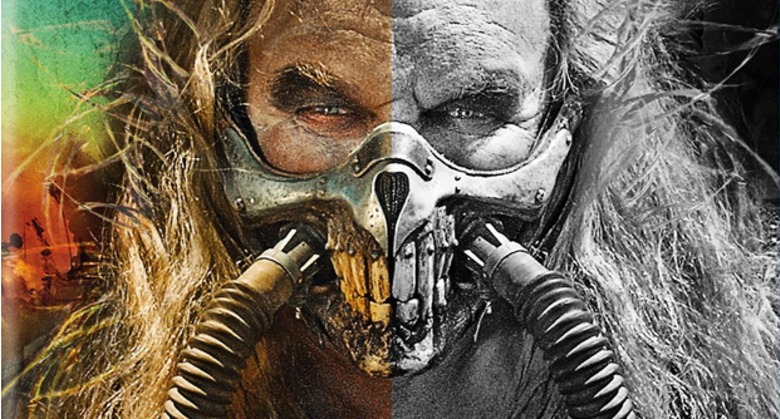 Though the version of Mad Max: Fury Road we saw in theaters last year was bursting with color, director George Miller has been staunch in his belief that "the best version of this movie is black and white." So a few weeks ago, Warner Bros. Home Entertainment announced it'd be releasing the fabled "Black and Chrome Edition" of the film on Blu-ray later this year. But if you've still got your heart set on watching the black and white version in theaters, you may get your chance this fall.
The Mad Max: Fury Road Black and Chrome Edition will make its theatrical world premiere at SpectreFest in Los Angeles later this month, and tickets are on sale now. Get all the details below, plus info about the rest of this year's SpectreFest lineup, which also includes Denis Villeneuve's Arrival, Ana Lily Amirpour's The Bad Batch, and J.A. Bayona's A Monster Calls. 
Spectrevision has revealed a schedule for the fifth annual SpectreFest, which runs October 6 – November 9 in Los Angeles. The theatrical world premiere of Mad Max: Fury Road Black and Chrome Edition will take place Tuesday, November 1 at 7:30 PM at the Cinefamily. Tickets are already on sale, so you'll want to snag yours ASAP if you're interested. (If you miss out on that screening, though, don't cry — the Blu-ray release of the Mad Max: Fury Road Black and Chrome Edition is scheduled for December 6. Get more details here.)
SpectreFest, which bills itself as "a finely crafted and curated selection of sneak peeks and film premieres, presenting an exploration of the uncanny in art and cinema," will begin October 7 with screenings of Spectrevision's own The Greasy Strangler and Babak Anvari's (very excellent) Under the Shadow, and close November 9 with a presentation of Denis Villeneuve's Arrival. We've got a list of events below, and you can keep an eye on SpectreFest.com for more info.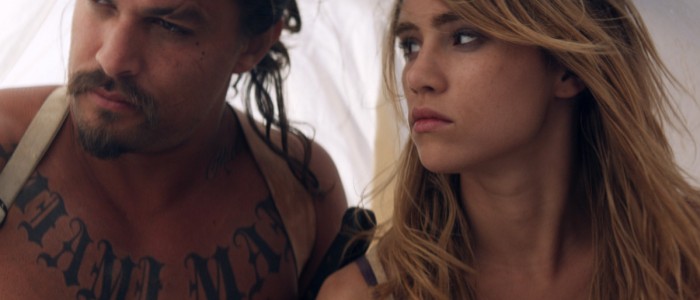 SpectreFest 2016 Spotlight
Under the Shadow, Director Babak Anvari and cast to appear via Skype – Thu 10/7, 7:30pm
The Greasy Strangler w/ Andy Hung of Fuck Buttons, Cast in Person – Thu 10/7, 10pm
The Whispering Star – Sat 10/8, 1pm
A Monster Calls, Director J.A. Bayona in person – Wed 10/12, 9:15 pm
I, Olga Hepnarová – Sat 10/15, 1pm
Train to Busan – Sat, 10/22, 1pm
Bad Batch – Date TBD (Director Ana Lily Amirpour in person)
Horse-Being Sat 10/29
Evolution (opening night party) – Wed 11/2, 7:30pm
Arrival – Wed 11/9, 7:30pm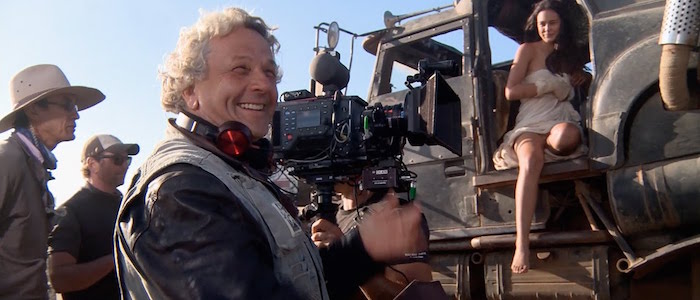 SpectreFest 2016 Special Events
The Greatest Films Never Made: The Man With Kaleidoscope Eyes Live Script Reading – Wednesday, 10/12, 7pm at the Vista Theater
Saturday Morning Cartoons – Dreams & Nightmares – Saturday, 10/15, 11am
Steve Moore vs. Superman – Thursday, 10/27, 10:15pm at the Cinefamily
Rob Schrab's Shock Feature Theater (Moontrap & Mosquito Double Feature) – Friday, 10/28, 10:30pm
Mad Max: Fury Road (Black & Chrome Edition) – Tuesday, 11/1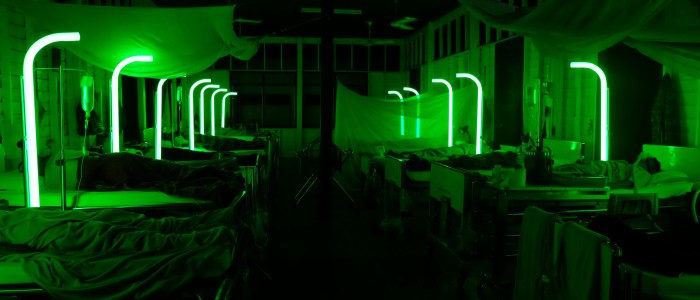 SpectreFest 2016 Weerasethakul Retro
Shudder Presents: J-Horror Juggernauts
Universal Presents Phenome-con
Phenomecon Day 1 – The Amazing World of Ghosts + Lost & Found Film Club – Thursday, 10/13, 7:30pm
Phenomecon Day 2 – Another Evil – Friday, 10/14, 7:30pm (Dir. Carson D. Mell in person)
Phenomecon Day 3 – Bigfoot – Saturday, 10/15, 7:30pm
Phenomecon Day 4 – Ouija: Origin of Evil – Sunday, 10/16, 8pm