'American Horror Story' Renewed For Season 7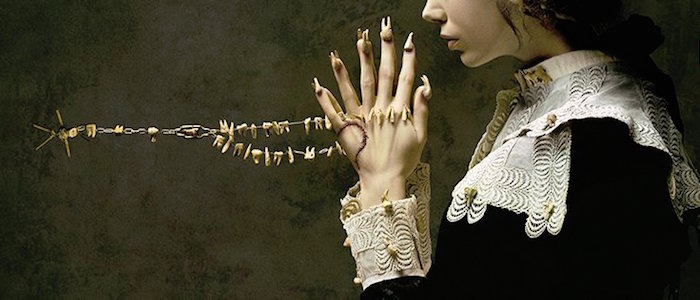 American Horror Story has a nasty habit of killing off its characters, usually in the most gruesome ways imaginable, but the show itself isn't going to die anytime soon. FX has just renewed Ryan Murphy and Brad Falchuk's anthology series for a seventh season, to debut sometime in 2017. 
FX announced the American Horror Story season 7 renewal in a statement today. Here's John Landgraf, CEO of FX Networks and FX Productions.
Ryan, Brad and their team of remarkable writers have done an amazing job of keeping 'American Horror Story' endlessly inventive, shocking and entertaining and we are honored to move ahead with them on the seventh installment. The sustained success through six installments only proves how intensely the series resonates with fans. 'AHS' confronts our deepest fears with unmatched suspense and style. Each new installment is a cultural event, hotly anticipated for its theme, imagery, cast and twists.
American Horror Story has been one of FX's biggest hits. According to the network, the most recent season premiere attracted 13 million viewers across linear and non-linear platforms (i.e., across both live TV and on-demand, streaming, or DVR). American Horror Story serves as the foundation for Murphy's growing empire on FX, which now includes American Crime Story and the upcoming Feud. It also helped spark the current trend of anthology series, preceding shows like Fargo and True Detective.
Naturally, details on American Horror Story season 7 are being kept under very tight wraps, though Murphy has already started thinking ahead. He recently revealed he'd already begun mapping out season 7. In addition, he's teased a subsequent "secret season" that he's been working on with an unnamed writer. "It's like a 2-year project that we'll continue to work on the sly and not tell anybody," he said. "I don't know when it will [air] but it's also an experiment."
The current season of the series, American Horror Story: Roanoke, airs Wednesdays at 10 PM on FX.