Marvel's 'Iron Fist' Gets Premiere Date & New Photo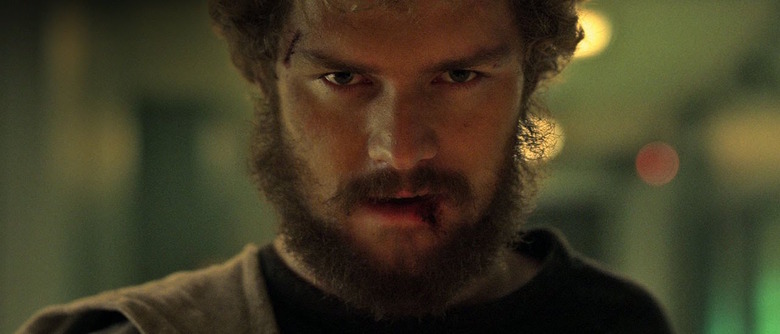 Now that you've had a good four days to binge all of Luke Cage season 1, you might find yourself wondering when you'll get your next taste of Netflix's Marvel universe. Well, Netflix is more than happy to tell you. The streaming service has just revealed a brief teaser trailer announcing the Iron Fist premiere date, along with the first official still of Finn Jones as the mystical superhero. See it all below.
First, here's the Iron Fist premiere date announcement teaser. It's not much to look at, since it's just a fancy way of presenting a date. But if you've been looking forward to Iron Fist, you will be happy to learn St. Patrick's Day will be your lucky day. Iron Fist arrives March 17, 2017.
For a better glimpse of what the show will actually look like, let's turn to the Iron Fist first look photo just revealed by Netflix, featuring Finn Jones in action. Judging by the pile of bodies behind him, dude's been busy.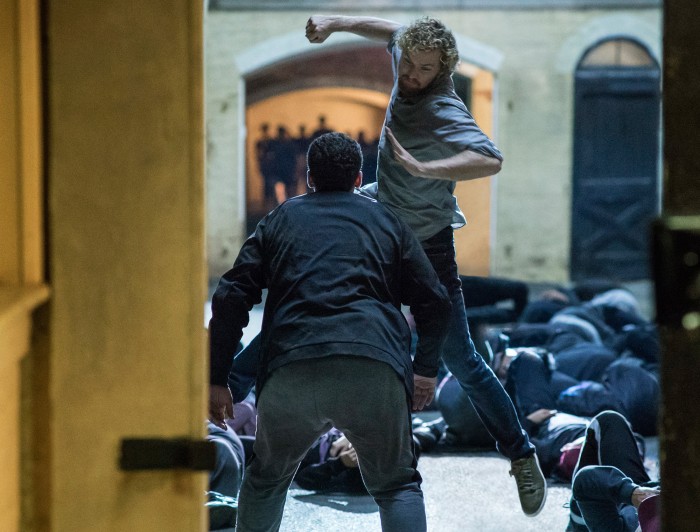 The synopsis for Iron Fist reads as follows:
Fifteen years after being presumed dead in a plane crash, Danny Rand (Finn Jones) mysteriously returns to New York City determined to reclaim his birthright and family company. However, when a long-destined enemy rises in New York, this living weapon is forced to choose between his family's legacy and his duties as the Iron Fist.
David Wenham stars as Harold Meachum, the former business partner of Danny's late parents. Jessica Stroup and Tom Pelphrey are Joy and Ward Meachum, Harold's kids and Danny's childhood acquaintances. Jessica Henwick plays Colleen Wing, an ally of Danny's. (In the comics, Colleen is also BFFs with Luke Cage favorite Misty Knight.) Also appearing will be Carrie-Anne Moss, reprising her role as Jeri Hogarth from Jessica Jones. And of course, Rosario Dawson will return as Claire Temple, the glue that holds all of Netflix's Marvel shows together.