Disney's 'Gigantic' Adds 'Captain Marvel' And 'Inside Out' Writer Meg LeFauve As Director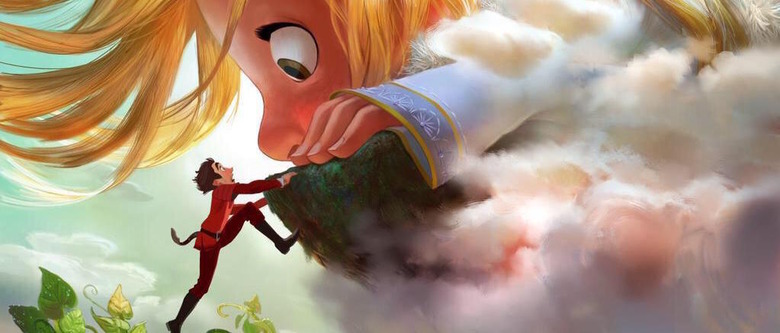 Disney favorite Meg LeFauve is adding another high-profile project to the to-do list. The Captain Marvel and Inside Out screenwriter has been set to co-direct Gigantic, Disney Animation's upcoming take on the Jack and the Beanstalk fairy tale. She joins previously announced director Nathan Greno (Tangled). 
Gigantic will be LeFauve's first directing credit. It also extends her fruitful relationship with Disney. As a screenwriter, she's worked on the Pixar Animation films Inside Out and The Good Dinosaur, and is currently working on Captain Marvel with Guardians of the Galaxy scribe Nicole Perlman. LeFauve had already been working on the script when the was bumped up to director.
The Hollywood Reporter compares the Gigantic's director addition to the one made on 2013's Frozen, when Jennifer Lee was promoted from screenwriter to director (with Chris Buck) after her extensive work during the development process.
First announced at the D23 Expo last year, Gigantic unfolds in Spain during the Age of Exploration. A young adventurer named Jack comes into possession of some magic beans, which  lead him to the discovery of an entire world full of giants – including a 60-foot-tall, 11-year-old girl named Inma. She initially mistakes Jack for a toy, but the pair eventually form a tight bond. He agrees to help her find her way home, and they join forces to stop the Storm Giants, a group of enormous bad guys who are wreaking havoc.
"If we do our jobs right, we hope this will become the definitive version" of Jack and the Beanstalk, said Greno at the time. He described Gigantic as a sort of tearjerker, though one that'll also have plenty of comedic moments. Plus, Gigantic will feature songs by Frozen duo Robert Lopez and Kirsten Anderson-Lopez so we can surely count on a "Let It Go"-style earworm or two. Disney has been killing it with their animated features lately, and Gigantic sounds like another intriguing project from them.
Gigantic is set for release on November 21, 2018. Dorothy McKim (Get a Horse!) is producing.