The Best & Worst Sketches From Margot Robbie's 'Saturday Night Live'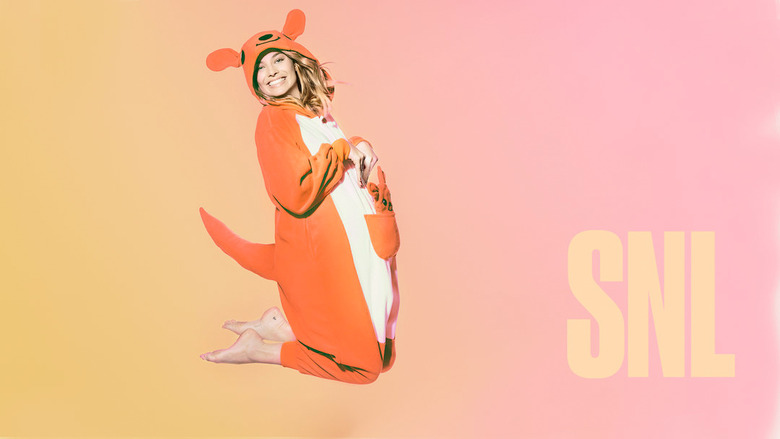 Last night brought the return of Saturday Night Live for their 42nd season. Suicide Squad star Margot Robbie made her hosting debut for the season premiere, which brought a slew of changes to the late night sketch comedy show. Alec Baldwin made his debut as Donald Trump in a spoof of the presidential debate in the cold open, all three new cast members got some screentime (one significantly more than the others), and the result was a solid season premiere with plenty of laughs to be had.
Take a look at the best and worst sketches from the Margot Robbie Saturday Night Live episode after the jump.
The Best
The Librarian – The second sketch of the night focused on how hot Margot Robbie is (just like the first Live Report sketch), but the payoff helped so that it didn't feel like a shallow theme was forming. This was delightfully weird and gross with the spirit of the old SNL Digital Shorts that The Lonely Island used to produce for the show. My favorite part is how whatever the dudes said remained in that Ferris Bueller slow motion voice the whole time.
The Presidential Debate – First of all, let me just say how strange it was to see Michael Che not only opening Saturday Night Live, but also in full prosthetic make-up as debate moderator Lester Holt. Hillary Clinton's Willy Wonka entrance was a nice touch, not to mention some of the fun had at the expense of her desperate attempts to be relatable and warm. But Alec Baldwin's portrayal of Donald Trump clearly stole the show, bringing a certain gravitas to the comedy that was missing before, hitting all the sweet spots of the politician's much publicized performance in the debate.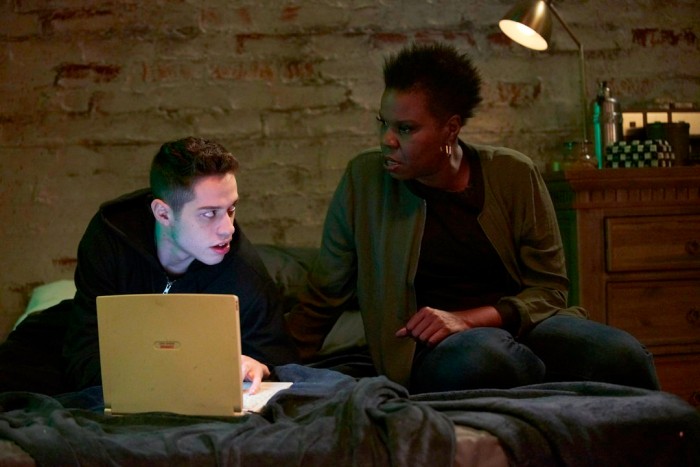 Mr. Robot – I wondered if SNL would end up making jokes about Leslie Jones getting hacked over the summer, and the fact that they incorporated it into a spoof of Mr. Robot is pretty outstanding. It was a great way to make a parody of a show with a unique spin that only SNL could deliver. Plus, there was a solid Ghostbusters reference. Sadly, this sketch isn't officially online, presumably due to music rights or something like that
Live Report – Mikey Day and Alex Moffat made their debut as cast members in the first sketch after the first commercial break, which is quite the vote of confidence. This was a great concept executed very well as the first sketch to follow the monologue. It's original and funny, and it's much better than the usual local news centric sketches we see on the show.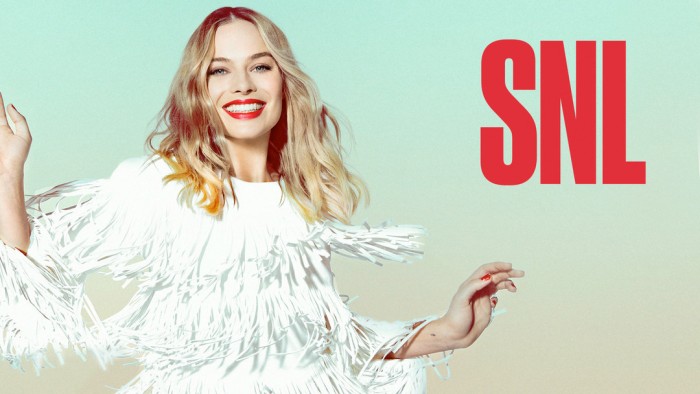 The Average
Celebrity Family Feud: Political Edition – At first this felt like a cheap way to capitalize on election season again, but by putting the lampooned politicians in a scenario outside of the usual satire of news, debates, etc., it allowed for some better comedy than we saw last season on SNL surrounding the election. It's hard to go wrong with the return of Larry David as Bernie Sanders, Darrell Hammond as Bill Clinton. Plus, the debut Melissa Villaseñor as Sarah Silverman was solid, not to mention Mikey Day and Alex Moffat popping up as Donald Trump's sons. Finally, I wonder if Lin-Manuel Miranda will have anything to say about Cecily Strong's imitation of him when he hosts next weekend.
Actress Round Table- As if Kate McKinnon needed another great character to add to her ever-expanding roster, this one really kept Margot Robbie on her toes as she broke several times during the sketch. It worked well for the most part, though I wish the rest of the cast had more to do than just wait for Kate McKinnon to deliver punchlines.
The Worst


The Hunch Bunch – Here's another decent concept that adds a twist to what could just be a simple parody of Scooby-Doo. What if Fed brought his girlfriend on mysteries with the rest of the crew? This isn't explicitly Mystery Inc. from Scooby-Doo, but the implication is obvious. However, the pacing seemed to be a little off and the laughs not quite as big as they could have been. There's something here, but it wasn't pulled off quite as well as it could have been. Though it's in the worst category, that's only because the rest of the night's sketches were pulled off better.


Melania Moments – This blink-and-you'll-miss-it sketch did absolutely nothing for me. It has an old soap opera feel mixed with Jack Handey's Deep Thoughts, but it just doesn't work. This feels like something that could continue as long as Trump is in the spotlight for the election, but I wouldn't be upset if it never happened again.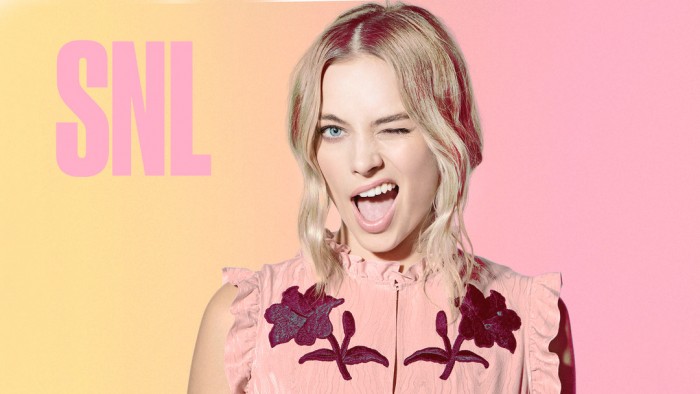 Weekend Update
This week before the season premiere of SNL, showrunner Lorne Michaels said he was proud of what Colin Jost and Michael Che would be bringing to Weekend Update this season. The little moments between Jost and Che that happened between their individual stories is exactly what this segment has needed since they started, and I'm glad to see them show their chemistry more naturally. There also appeared to be more of a smooth transition between Che and Jost during all the presidential topics rather than having them feel so distant from each other.


Undecided Voter Cathy Anne – Despite Cecily Strong's admirable dedication and execution of the character that debuted in a sketch about Cinderella in 2015, this seems like a one-trick pony that really didn't need to come back.


David Ortiz – Look, I love Kenan Thompson, who has somehow not worn out his welcome after 14 seasons on SNL. But I really don't understand the longevity of this character. It's clearly all about Thompson's delivery, which is amusing to be sure, but it doesn't have the cleverness and varied jokes of characters like Stefon or Drunk Uncle.
The MVP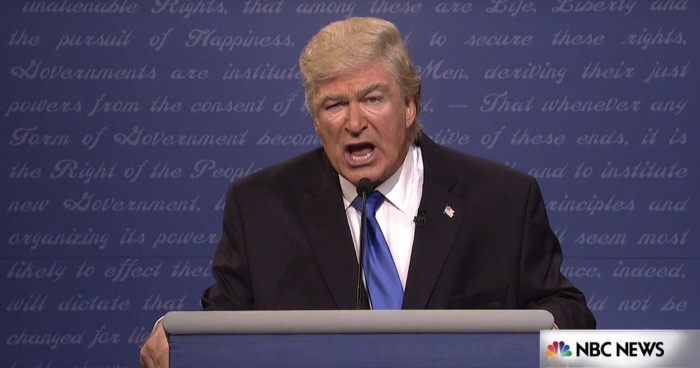 Alec Baldwin – What can I say, Alec Baldwin really delivered on his portrayal of Donald Trump. There was something in his performance that felt like it had more weight and authenticity than the previous portrayals by Darrell Hammond and Taran Killam. The impression is so good that it almost borders on not being funny simply because it's so real, but the writing made it work.
The Host
Part of me wishes Margot Robbie had more to do in the season premiere, but she was clearly having a good time and brought a lot of that energy to each appearance she had. The Librarian allowed her to be the most goofy, but otherwise she just played varying degrees of being a pretty girl (including Ivanka Trump), which was somewhat of a letdown.
The Final Word
Is Michael Che's turn as Lester Holt in the presidential debate cold open proof that he will have more of a presence as a cast member on the show besides being on Weekend Update? As for the new cast members, Mikey Day made an impressive debut, appearing prominently in several sketches throughout the night, easily the most highlighted member of the three new featured players. I can easily see him sticking around as a permanent cast member while the other two still have something to prove.
This was a solid SNL season premiere. It didn't shoot for the moon by bringing in a bunch of guest stars or even a former SNL cast member, but it was chock full of great sketch comedy. I think this premiere proved that the show is in a stable place, even without Taran Killam and Michael Che in place anymore.
We'll be back next weekend after Hamilton creator Lin-Manuel Miranda makes his hosting debut on October 8th.