Lee Daniels Is Working On A Musical About His Own Life Similar To Fellini's '8 1/2'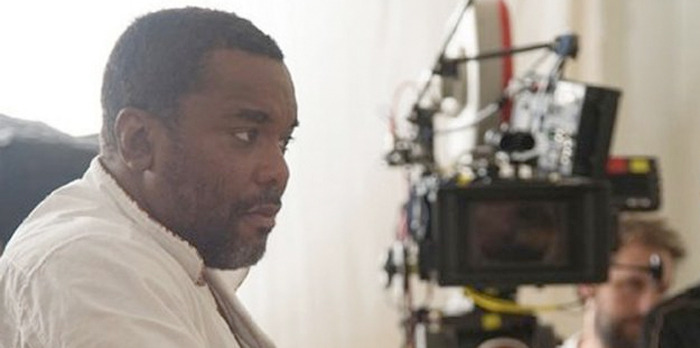 With four feature films and a TV series under his belt, Lee Daniels has created a rather successful career as a director, writer, and producer. But has he achieved enough and lived a compelling enough life to merit an autobiographical musical? The filmmaker seems to think so because he's currently in talks to make the project happen.
Find out about the Lee Daniels musical biopic after the jump.
Speaking with Billboard (via The Playlist) about his forthcoming 2017 television series Star, Lee Daniels revealed development of the biographical musical:
"My publicist will kill me, but I'm in talks about doing a musical film about my life. I've had a pretty interesting life. I've come from the projects. I've been homeless. It'll have original music and sort of be like Fellini's '8 1/2' or 'All That Jazz.'"
It's rather bold even to think that your own life is interesting enough for a biographical drama, let alone one that's also a musical. Even bolder is the comparison to iconic pictures such as Federico Fellini's 8 1/2 (which served as inspiration for the musical Nine) and the musical All That Jazz, which was also inspired by the aforementioned surreal Italian film. But Daniels does have the kind of life that could make for a juicy drama.
Daniels revealed details about his past while appearing SAG-AFTRA Foundation benefit event last fall (via THR), expanding upon that detail about being homeless a little bit:
"I was homeless for a little bit. I didn't pay my rent in Hollywood when I got here," said Daniels. "I lived in a church and I started directing theater and it was empowering. I've been very blessed because I shouldn't be here today. I'm very blessed that I wasn't shot growing up. I'm very blessed that I didn't die of HIV as many of my friends did — and I held them in my arms in the '80s — because certainly I was destined to do that. That I'm not HIV [positive] is a miracle. I then went on to do drugs because I thought that I should die, and I survived two heart attacks."
Also, Daniels had a father who was a Philadelphia police officer who ended up being killed in the line of duty. Sadly, his father was also physically abusive after the future filmmaker came out as gay. And all this is before his professional career.
Lee Daniels is a self-made man in Hollywood. According to his Wikipedia page, Daniels started working as a receptionist in a nursing agency in California after college. However, he realized that he could have this same business under his own control, so he quit and created his own agency which recruited 5000 nurses. These skills led him to start working as a casting director and manager, going on to represent actors like Wes Bentley around the time he broke through with American Beauty.
While I still think that comparisons to Fellini's 8 1/2 are a little audacious, you can't say Daniels hasn't been through hardships and adversity before finding success. The question is whether this musical would be something as surreal as the Italian filmmaker's "autobiographical" movie, or maybe a little more restrained. It's pretty early in development at this point, so we'll see if this movie even gets off the ground anytime soon.