'Murder On The Orient Express' Cast: Daisy Ridley, Judi Dench, Michael Peña & More Hop On Board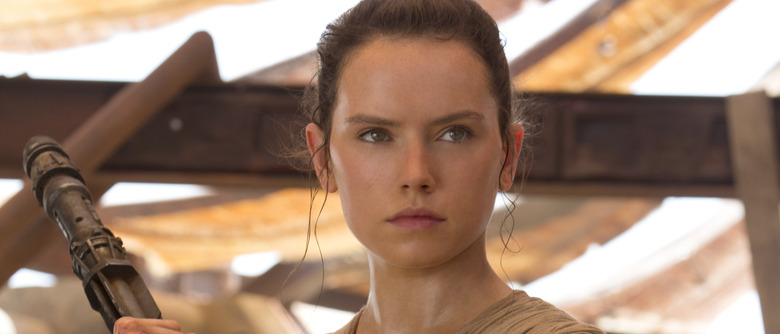 Director Kenneth Branagh seemed to have his work cut out for him when it came to casting his Murder on the Orient Express remake. Sidney Lumet's 1974 version was a star-studded affair, featuring Albert Finney, Lauren Bacall, Ingrid Bergman, Jacqueline Bisset, Sean Connery, Anthony Perkins, and Vanessa Redgrave. Could any new cast in 2016 possibly compare?
Well, we won't know for sure until the new film opens in theaters, but it does seem to be off to a great start in terms of star power. Branagh himself is leading the Agatha Christie adaptation as detective Hercule Poirot, and yesterday we learned Johnny Depp and Michelle Pfeiffer had also hopped on board. Today, a new report adds several more big names to the passenger list including Daisy Ridley, Judi Dench, Michael Peña, and Hamilton star Leslie Odom Jr. Find out who's playing whom below.
20th Century Fox announced the latest Murder on the Orient Express casting via press release today. Based on Christie's 1934 novel, Murder on the Orient Express follows the mystery that unfolds when a passenger is killed on a train. Hercule Poirot realizes the murderer is still on board, but as he sets out to figure out who did it, he realizes that several of the other passengers had reason to want to victim dead.
Depp will play the murder victim, Ratchett. Pfeiffer is Mrs. Hubbard, a glamorous and outspoken passenger; Odom is Dr. Arbuthnot; Ridley is Mary Debenham, who is in love with Arbuthnot; Dench is the Russian princess Dragomiroff; and Peña is Marquez, a Cuban passenger. Also starring are Tom Bateman as Bouc, Poirot's friend; Derek Jacobi as Masterman; and Lucy Boynton as Countess Andrenyi.
Although Lumet's 1974 movie is the most famous Murder on the Orient Express adaptation, it is one of many. One of the most recent versions was a 2010 episode of Agatha Christie's Poirot starring David Suchet. Hilary Strong, CEO of Agatha Christie Limited, has said she thinks it is time to introduce Christie's stories to a new generation. "They're iconic films, but they are of their time," she said of older Christie adaptations, "and there is a new cinema audience that won't watch films that were made in 1957 or 1974, and we want them to hear her stories." An all-star cast is certainly bound to help in that regard.
Shooting on Murder on the Orient Express will get underway this November in London. Michael Green (Blade Runner 2) wrote the screenplay. Branagh is producing with Ridley Scott, Simon Kinberg, Mark Gordon, Aditya Sood, Michael Schaefer, and Judy Hofflund. 20th Century Fox has Murder on the Orient Express scheduled to arrive Novemberr 22, 2017.