Max Steel Loses Ratings Appeal: Mattel Kids Action Figure Movie Earns PG-13 Rating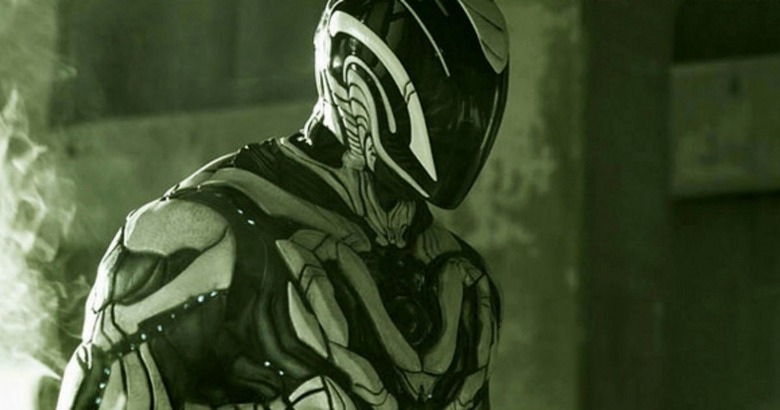 Open Road Films is set to release Max Steel on October 14th, 2016, based on the popular Mattel kids action figure line of toys. While the film was developed for the family friendly PG rating release, the MPAA ended up giving the movie a more restrictive PG-13 rating — this could be a financial nail of death for a film trying to attract audiences of younger children. The studio appealed the rating, but the Classification and Ratings Administration upheld their ruling.
Mattel launched the Max Steel line of action figure toys in 1997, which spawned an animated series, comic book, video game and a line of direct-to-video animated movies. Mattel has been trying to transform the property into a live-action film franchise for years. Initially, the movie was in development at Paramount Pictures with Twilight star Taylor Lautner attached to play the lead role of Josh McGrath. That version of the project fell into development hell in 2010 and was later reborn with new creatives following the relaunch of the Max Steel brand in 2013.
Open Road Films developed the film with screenwriter Christopher Yost, who worked on Thor: The Dark World and Thor: Ragnarok. Sorority Row filmmaker Stewart Hendler directed the film starring Ben Winchell (Finding Carter) as Max McGrath, aka Max Steel. The film is an origin story based on the new series relaunch, chronicling the adventures of teenager Max McGrath and his alien companion Steel, who combine their powers to evolve into the turbo-charged Max Steel. The unlikely duo struggles to accept their connected fates but must stay together to battle forces threatening to end the world.
The studio was hoping for a kid-friendly PG rating, but the MPAA gave the movie a PG-13. The Classification and Ratings Administration upheld the PG-13 rating after a hearing Wednesday in Los Angeles for "some sci-fi action violence." You can watch the Max Steel trailer now below:
The trailer presents the film as a family-friendly adventure, and I have a hard time seeing how a movie like this earns a PG-13 rating. It's also surprising that Open Road Films apparently decided against recutting the film to obtain the more financially feasible PG rating. The MPAA has been criticized in the past for being more lenient and more willing to work with the big Hollywood movie studios, sometimes offering suggestions as to what to remove to earn a more favorable rating. The great 2006 documentary This Film Is Not Yet Rated is a must watch for any film geek who may be interested in this topic.