Disney Reveals New Pixar Short: 'Lou' Directed By Dave Mullins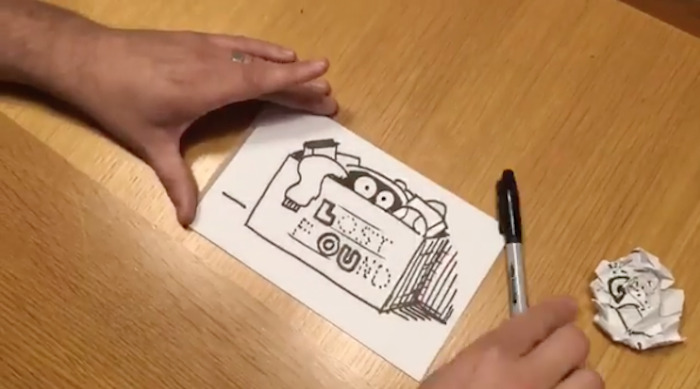 Not many studios could get mainstream audiences excited about a new short film, but Pixar isn't most studios. The company has just released a cute little teaser announcing their next new short: Lou, directed by longtime Pixar animator Dave Mullins. Check it out below. 
Mullins shared the teaser for his new Pixar short Lou on Instagram.
I'm so excited to announce that I'm directing Pixar's next short film "Lou"! #insidepixar #himom
A video posted by Dave Mullins (@dave.mullins) on
And... that's it. Lou apparently has something to do with a lost-and-found box, and we're guessing the title refers to the creature whose giant eyes are peeking out of the box in the image. Near the end of the teaser, you can also see what appears to be another piece of art from Lou in the background, on Mullins' desk. That image is in color and seemingly reveals Lou is bright red.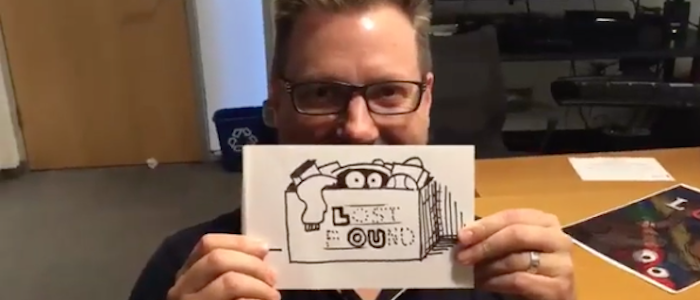 Lou will be Mullins' first directing credit, but he's an old hand when it comes to Pixar magic. He's been with the animation studio since 2000 and has worked on many of their features including Monsters Inc., Finding Nemo, The Incredibles, Ratatouille, Up, and both Cars movies.
Pixar has been killing it with their last couple of shorts. Sanjay's Super Team and Piper were arguably even better than the movies they opened with (The Good Dinosaur and Finding Dory, respectively). Lou already looks damn adorable, and we're looking forward to discovering more about that mysterious creature with the big eyes.
Pixar hasn't said when Lou will premiere, but it sounds like this short is already done or close to it. Elsewhere on social media, Mullins has mentioned he'd been working on this project for "the last couple years" with Dana Murray and shared a photo from the wrap party. Our best guess, then, is that it'll be attached to the next Pixar film to hit theaters, which will be Cars 3 on June 16, 2017.