'Hot Wheels' Movie Coming From Justin Lin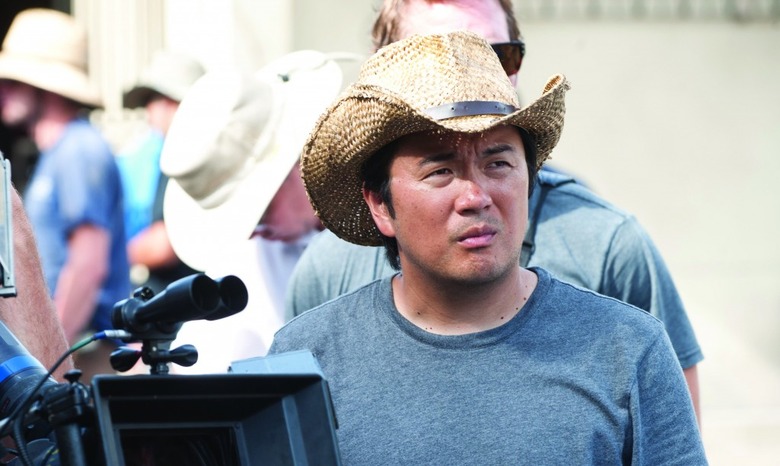 Justin Lin is getting into the driver's seat for another car-based project. The Fast and Furious director has been set to steer Legendary's Hot Wheels movie, based on the popular toy line from Mattel. THR reports Lin has just closed his deal for Hot Wheels. In addition to directing, Lin will also produce via Perfect Storm Entertainment with Troy Craig Poon. Hot Wheels is still a ways away from the starting line, and will not be Lin's next directorial effort. The search for a screenwriter is expected to get underway shortly.
Lin brings serious momentum to a project that's been sputtering for over a decade. McG was once attached to direct while the project was set up at Columbia. When that iteration stalled, Hot Wheels drove over to Warner Bros. But they couldn't get Hot Wheels moving either, and around 2011 the property wound up at Legendary. In 2013, Legendary signed Simon Crane to direct, but once again the project broke down.
Lin seems like an obvious choice to direct. He took over the Fast and the Furious film series with the third installment, Tokyo Drift, and under his guidance the franchise went from a cheesy Point Break knockoff to a billion-dollar juggernaut. He left after the sixth installment (leaving the series in the capable hands of James Wan for Furious 7) and earlier this summer delivered his first film outside that franchise in a decade, Star Trek Beyond.
It's thanks in a huge part to Lin that the Fast and Furious films have become known for their insane action sequences, and any movie about fast cars could do worse than to bring in Lin's expertise. And while Hot Wheels simmers on the back burner, Lin should have time to tackle some of his other non-car projects including Space Jam 2 and a S.W.A.T. TV series.
Hot Wheels is a hugely popular brand — Mattel claims the little cars are the best-selling toys in the world — but unlike other toy lines like Transformers it doesn't really have a mythology to go with it. So really, all we know to expect is a car-based action movie branded with the Hot Wheels name. That gives Lin and his team a lot of room to play, and hopefully they'll use that space to come up with something interesting.