'Saturday Night Live' Casts Alec Baldwin As Donald Trump; Lin-Manuel Miranda To Host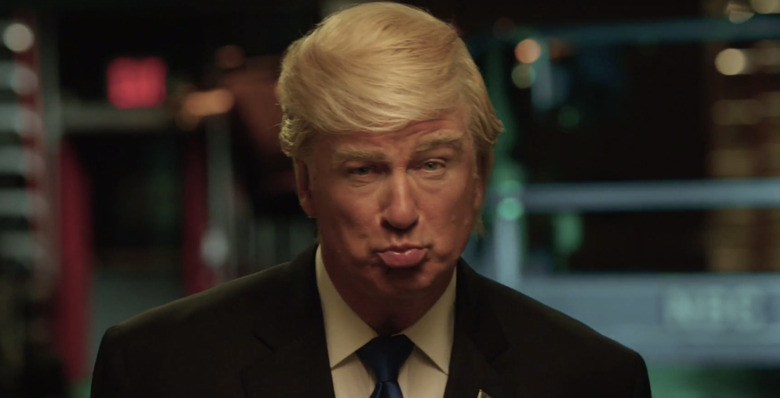 This weekend brings the first episode of the 42nd season of Saturday Night Live, with Suicide Squad star Margot Robbie hosting. This will be the first season without Taran Killam and Jay Pharoah in years, and it will also have two new head writers in control of the night's sketches, and three new cast members. But there's one more big change coming this season.
While recent years have seen presidential candidate Donald Trump played by the recently departed Taran Killam, followed by the return of Darrell Hammond in the role to allow Killam to play former candidate Ted Cruz, this season will put someone else in the role, and he isn't a cast member. Alec Baldwin will be playing Donald Trump on this season of Saturday Night Live, and he'll be going head-to-head with recent Emmy winner Kate McKinnon as Hillary Clinton in a debate sketch this weekend.
See a promo for the arrival of Alec Baldwin as Donald Trump on Saturday Night Live below.
The quick promo (via THR) above teases Saturday Night Live's totally expected lampooning of the first presidential debate this past week, but will the late night sketch comedy program be able to deliver anything funnier than the debate itself? This was a problem that SNL had last season where their parodies of various political events just weren't outlandish enough to be funnier than what was happening in real life.
I'm actually rather surprised that Saturday Night Live decided to go with outside talent to play Donald Trump. Sure, Alec Baldwin has hosted SNL 16 times, the current record holder in that department, so we might as well just call him a cast member. But I wonder why they decided not to have Darrell Hammond reprise the role. It's a big responsibility, so maybe Hammond didn't want to be a makeshift cast member for the time being. I'm rather surprised Lorne Michaels didn't want to keep that role in-house though.
Then again, SNL already brought in Larry David to play Bernie Sanders, and audiences loved that. So maybe Lorne Michaels has decided to embrace the gimmick of having certain major political figures played by big names. The big question is what happens if Donald Trump somehow wins the presidency? Will Alec Baldwin keep playing Donald Trump? I wouldn't think so, but maybe they're just banking on Trump losing.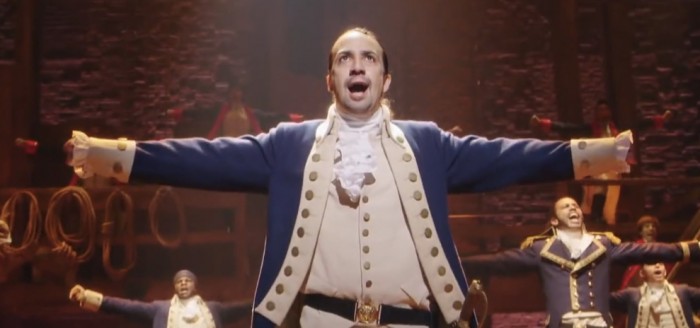 Lin-Manuel Miranda Hosting Saturday Night Live
In addition to the big news surrounding Alec Baldwin joining Saturday Night Live during election season, NBC has also announced a host for the second episode of the season.
Hamilton creator and star Lin-Manuel Miranda has been set to host the October 8th episode of SNL next weekend. Sadly, he and the rest of the Hamilton crew won't be serving as musical guest. Instead, that responsibility will fall to Twenty One Pilots. I'm not sure why they didn't have the band play when Margot Robbie hosts SNL since they have a hit song on the Suicide Squad soundtrack, but whatever.
You can bet there will be some kind of Hamilton sketch done during SNL, but hopefully it's something that's done because it's funny and not just because everyone expects it. More than likely, there will be some kind of parody trailer for the next musical from Lin-Manuel Miranda and it will be something ridiculous.
Come back after every new episode of Saturday Night Live for our recap and review.