'Star Wars: Rogue One' Final Trailer Coming In October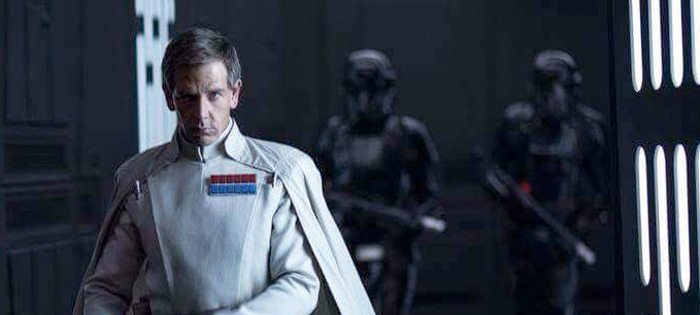 If you're hungry for more footage from Rogue One: A Star Wars Story (and if you're reading this story, we're guessing you are), you can look forward to a big fat meal in just a few weeks. Disney reportedly plans to unveil the Rogue One final trailer in October, about two months before the film hits theaters in December. Get all the details below. 
Star Wars News Net has a report from the Kino Expo International in St. Petersburg. During a presentation, Elena Brodskaya, marketing director of Disney's Russian subdivision, revealed that the Rogue One final trailer would be attached to Doctor Strange, which opens October 28th in Russia. Both the Marvel and Star Wars franchises are owned by Disney, so it just makes sense for the studio to use one to market the other.
In the U.S., Doctor Strange doesn't open until November 4, but we're guessing the trailer will hit our shores shortly before then. Last year the final Star Wars: The Force Awakens trailer hit in October, timed with the start of ticket pre-sales. While Disney hasn't announced an on-sale date for Rogue One, we suspect they will employ a similar strategy for Rogue One: A Star Wars Story.
Although the next Rogue One trailer will be the final Rogue One trailer, that doesn't necessarily mean Disney is done revealing new footage from the movie. In the case of Star Wars: The Force Awakens, international trailers, and TV spots continued to dole out new bits and pieces even after the final trailer had hit.
Disney's marketing team did a great job with The Force Awakens, showing just enough to get fans excited without giving away too many of the film's secrets. So far they've exhibited the same restraint with Rogue One. We know the basic premise of the movie, and we've seen many of the new characters and settings, but there's a lot we haven't seen. Could this trailer show more of the exciting footage revealed at Star Wars Celebration?
We'll find out in the coming weeks. Rogue One: A Star Wars Story hits theaters December 16.