'Ice' Teaser Trailer: Cam Gigandet And Ray Winstone Star In Antoine Fuqua-Produced Drama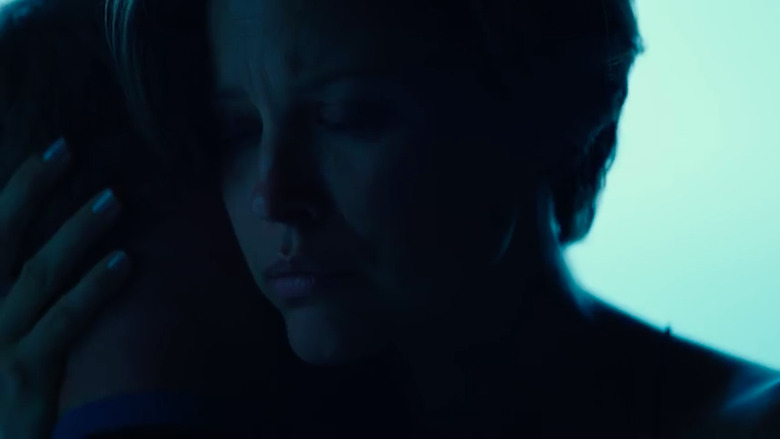 Antoine Fuqua is on a roll right now. Fuqua's The Magnificent Seven remake opened strong at the box office this past weekend. The western may be another hit from Fuqua, whose three previous movies – Southpaw, The Equalizer, and Olympus Has Fallen – also performed well. After a few hit-or-miss movies post-Training Day, the director has been connecting with moviegoers again and again lately. We'll soon see if audiences embrace his next project, Ice. The TV series is executive produced by Fuqua, who also directed the pilot.
Below, watch a quick Ice teaser trailer.
AT&T's Audience Network ordered ten episodes of Ice from Fuqua Films and Entertainment One. Fuqua has been working on this series about diamond traders for over two years. Written and executive produced by Robert Munic (Fighting), Ice follows half-brothers Jake (Cam Gigandet) and Freddy Green (Jeremy Sisto). Their father is the man behind G&G Diamonds, a family business that brings the two half-brothers together with their uncle, who is played by none other than Ray Winstone. Freddy, who's the less reliable of the pair, makes a mistake that gets the Green family into all sorts of trouble. Season one of Ice co-stars Donald Sutherland, Raymond J. Barry, and Audrey Marie Anderson.
Here's the Ice teaser trailer:
Not a whole lot to go off of, but there's a sleekness to the footage expected from Fuqua. He knows how to make polished entertainment. Fuqua only directed the pilot, but his involvement in the series might be enough to get some people, such as myself, interested in Ice. Can Cam Gigandet help carry a show? We'll see if he can in November when the show premieres, but Ice does have Ray Winstone in its corner, and he's an actor that's rarely not highly watchable. His presence in the teaser trailer definitely helps make Ice standout a bit more from the other crime shows on television right now.
Here's the synopsis:
ICE is a high-impact, serialized crime drama that follows the Green Family, as they plunge into the underbelly of the Los Angeles diamond trade. Jake and Freddy are half-brothers brought together by their father Isaac, the patriarch behind G&G Diamonds, and their uncle Cam. After wildcard Freddy kills a prominent diamond dealer, his brother Jake must bail him out and save the family business while maneuvering amongst jewelry thugs, blood diamond deals, false certificates, and the Feds.
Ice premieres on November 16th on Audience (DIRECTV channel 239 or AT&T U-verse channel 111).