FX's 'The Strain' Renewed For Fourth And Final Season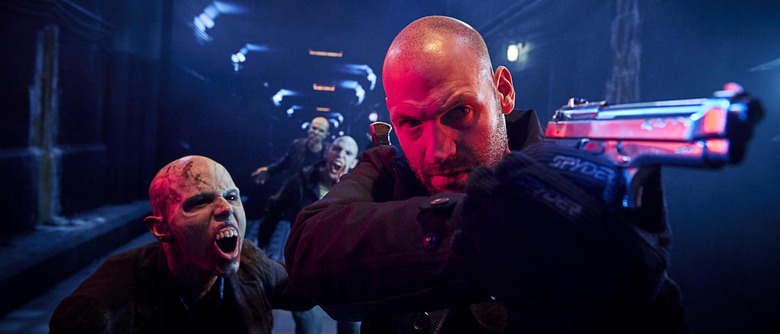 Try to enjoy The Strain while you can, because the show won't be around much longer. FX has just announced that it is picking up the vampire thriller series for a fourth season... which will be its last. But that's not necessarily bad news, even if you're a fan of the show. Showrunner Carlton Cuse has stressed that the decision allows him and his team to wrap up the drama on their own terms. "It is a true joy to work at FX where creative intentions always comes first," he said in a statement. 
The news comes just as The Strain hits the halfway point of its third season, which consists of ten episodes instead of the usual 13. The show is based on a trilogy of books by Chuck Hogan and Guillermo del Toro, and the current season will bring the narrative arc up to the end of the second book. The next season, then, will cover the events of the last book. The show will return to FX for season four sometime in summer 2017, for an unspecified number of episodes.
Cuse explained the decision to end The Strain after season four:
Our original plan was for the series to last three years. Once we began telling that story it expanded to be more. After finishing the writing on season three, Guillermo, Chuck and I looked at our remaining story and felt the best version could be told in one more season. We have a fantastic plan for an exciting and climatic season four. We are deeply grateful to FX for supporting our vision and for allowing us to end the show on our own timetable.
While some shows are designed to run indefinitely, The Strain was never one of them. Earlier this year, Cuse suggested the series would likely wrap up around season five. It's probably just as well that the show can start working toward an end. Let's just hope it's a satisfying finish for everyone who's stuck with Eph (Corey Stoll) and his adventures so far.
The Strain airs Sundays at 10 PM on FX. The season three finale is scheduled for October 30.