Viola Davis Joins Steve McQueen Heist Thriller 'Widows'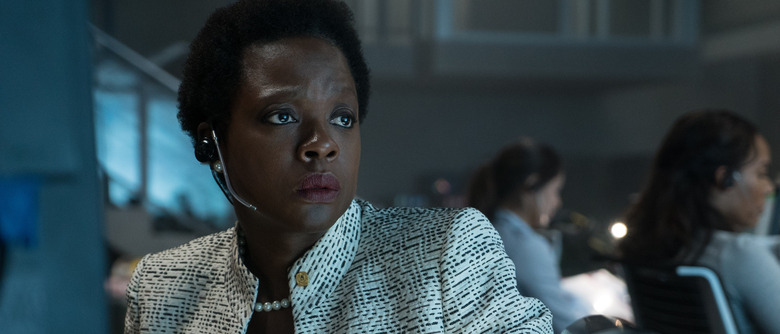 Today is a great day to be Viola Davis. Well, actually, every day is probably a great day to be Viola Davis, because she gets to wake up each morning as one of the most reliably excellent actors currently working. But today especially, everything's coming up Davis.
This morning Paramount Pictures debuted the first trailer for Denzel Washington's Fences, featuring what looks like another powerhouse performance from Davis. Now this afternoon, we have word she's lined up her next new project: Widows, a heist thriller directed by 12 Years a Slave helmer Steve McQueen, who will also pen the script with Gone Girl writer Gillian Flynn. 
Variety reported on the Viola Davis Steve McQueen project. Widows is based on the 2002 British miniseries of the same title created by Lynda La Plante. The story follows the wives of four armed robbers. When the men are killed during their latest heist, the widows step up to finish what their husbands started. Davis' specific role has not been revealed, though it seems reasonable to assume she'll play one of the widows.
While Davis is the only actress linked to the project so far, we can probably expect more high-profile stars to sign on down the road. The combination of McQueen, Flynn, and now Davis basically guarantees Widows will get a lot of attention and maybe even some awards buzz. Indeed, Variety notes that the production once courted Jennifer Lawrence for one of the widow roles, though she ultimately turned it down due to scheduling conflicts.
Davis was recently seen in Suicide Squad, where her Amanda Waller emerged as one of the best parts of an otherwise extremely sloppy movie. Her next big-screen role is in Fences, in which she reprises a role that has already won her a Tony. And she can currently be seen in ABC's How to Get Away With Murder. The show itself is a mess, but (just as with Suicide Squad) Davis has an impressive ability to remain watchable no matter how uneven the movie or show around her is.
Widows will be McQueen's first feature since the 2014 Best Picture winner 12 Years a Slave, though he's been working on a few other projects since then. One of those was Codes of Conduct, a promising-sounding HBO miniseries described as "Six Degrees of Separation meets Shame." But the network pulled the plug on the project earlier this year, freeing McQueen to turn his attention to Widows. Flynn also had a recent brush with HBO. She was originally planning to reunite with Gone Girl director David Fincher for Utopia, but that project stalled at the network last year.