'MacGruber 2' Is Officially Being Written Right Now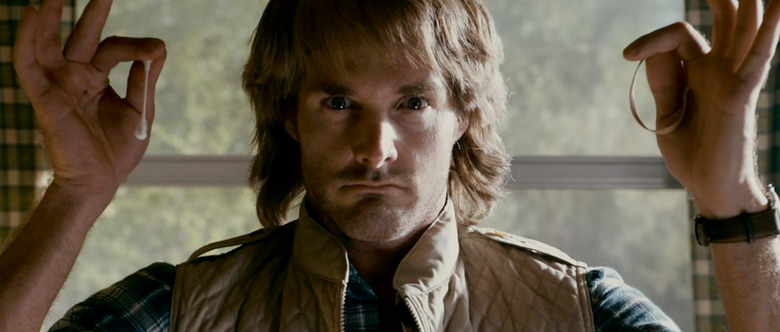 The Saturday Night Live feature comedy MacGruber only pulled in just over $8.5 million at the box office on a budget of just $10 million. Not only did it bomb hard at the box office, but it couldn't even make its budget back. However, in the years since it was released in 2010, it has garnered quite a cult following, and talk of a sequel surprisingly surfaced in 2012, with sparse updates here and there since. But now MacGruber 2 may finally be on its way towards becoming a reality.
Jorma Taccone took to Twitter today to tease work on the anticipated sequel, complete with proof that the MacGruber 2 script actually exists. Here are the two posts that Taccone made on Twitter, one including the film's star and co-writer Will Forte:
As you can see on the cover page, this is what they're calling a "super duper rough" draft. Back in 2015, Will Forte provided an update on development, revealing that they had a loose outline of the first couple acts. However, they had to wait to see what the fate of his new TV show The Last Man on Earth would be. Since the series ended up getting a second season, that likely delayed any progress MacGruber 2 might have made, but we're glad to see that Taccone and Forte are back at it.
As of now, we know nothing about the sequel other than that it will bring back Will Forte in the title role, along with his companions played by Kristen Wiig and Ryan Phillippe. In addition, the latter has teased the the villain in the movie will be someone that will blow people away. More recently, Forte discussed potential plans for a wild opening sequence, one that he's not sure they have the balls to actually follow through on. But we hope they do.
The question is, who will have the balls to actually distribute MacGruber 2? With the first movie being such a bomb, it doesn't seem to be a sound investment for a studio, especially with comedy sequels like Anchorman 2 and Zoolander 2 not exactly living up to the hype, not to mention the lackluster performance of sequels this past summer in general. Plus, Taccone is just coming off co-directing Popstar: Never Stop Never Stopping, one of the best comedies of the year which sadly suffered the same box office fate as MacGruber.
On the other hand, the low-budget comedy sequel Super Troopers 2 was able to get off the ground thanks to the help of an IndieGogo campaign, so maybe MacGruber 2 can drum up support in that same way. Will Forte has previously said they'll make the movie even if they have to do it with their own video camera. Sounds like the kind of passionate project that Netflix could get behind with little risk involved.
Personally, I can't wait to see what MacGruber 2 brings to the table. I put the movie at #3 in our ranking of all the SNL movies, and if a sequel delivers more insanity like that, then we're all in for a treat.
KFBR392.