'The 13th' Trailer: Ava DuVernay Tackles Mass Incarceration In New Documentary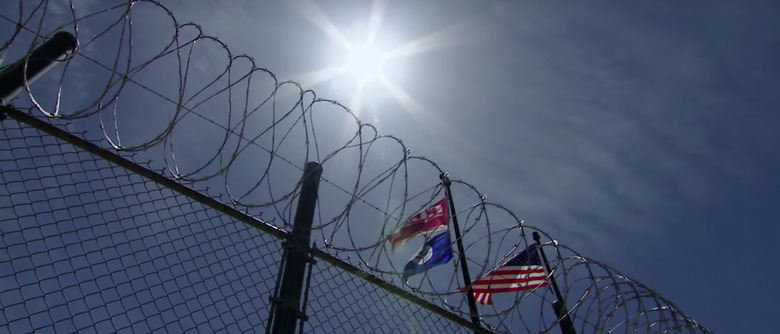 2014's Selma launched Ava DuVernay to a whole new level of fame and acclaim, but the filmmaker hasn't been content to rest on her laurels. For the past couple of years she's kept mostly off the radar, plugging away at her next few projects. This fall, we finally get to see two of them come to fruition. One is the OWN drama Queen Sugar, which debuted earlier this month to high praise. The other is The 13th, a documentary about mass incarceration in the United States.
The title refers to the 13th Amendment, which abolished slavery "except as a punishment for crime." The film chronicles the path from the 13th Amendment to our modern-day criminal justice system. The 13th trailer opens with a shocking statistic — that nearly 1 out of 4 prisoners in the world are locked up in the U.S. — and promises a film that looks at how, exactly, we got here. Watch The 13th trailer below. 
Interview subjects for The 13th include senator Cory Booker, former congressman Newt Gingrich, activist Angela Davis, and author Michelle Alexander. The topics explored in The 13th would have been relevant at really any point in the past century or so, but seem especially resonant now as the U.S. presidential election looms and issues like Black Lives Matter and criminal justice reform come to the forefront.
The 13th opens the New York Film Festival on September 30 and then hits Netflix on October 7.
The title of Ava DuVernay's extraordinary and galvanizing documentary 13TH refers to the 13th Amendment to the Constitution, which reads "Neither slavery nor involuntary servitude, except as a punishment for crime whereof the party shall have been duly convicted, shall exist within the United States." The progression from that second qualifying clause to the horrors of mass criminalization and the sprawling American prison industry is laid out by DuVernay with bracing lucidity. With a potent mixture of archival footage and testimony from a dazzling array of activists, politicians, historians, and formerly incarcerated women and men, DuVernay creates a work of grand historical synthesis.