'Doctor Strange' TV Spots: Forget Everything That You Think You Know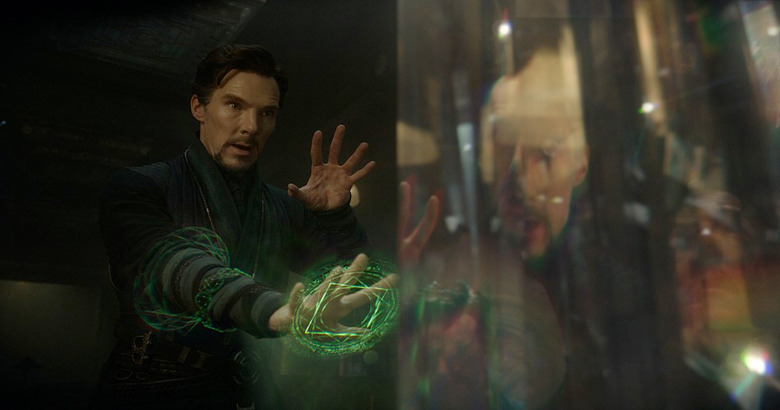 We're a little over a month away from the release of Doctor Strange, and while there are undoubtedly plenty of fans who are excited to see what Marvel Studios has to offer with their latest installment to the Marvel cinematic universe, it feels like the hype isn't where it should be. I'm not sure if Doctor Strange is too obscure or mystical for fans to latch onto him, but the excitement just doesn't seem to be there. Hopefully I'm wrong.
In an effort to get the hype machine cranked up a bit, Marvel has released a batch of new Doctor Strange TV spots. There's a lot of footage shared between them, but there are some glimpses of new footage dispersed between what we've already seen. Watch them all below!
Here's the new Doctor Strange TV spots (via ComicBook.com):
If Doctor Strange ends up being a little too "out there" for some fans, hopefully the screen presence of Benedict Cumberbatch will pull them back in. But frankly, I think Mads Mikkelsen playing a Marvel villain is going to be the surprise MVP, as long as Marvel doesn't put forth another weak, forgettable villain that doesn't take advantage of the actor's proven talents.
In addition, the action should give us something unique that we haven't yet seen in the Marvel Studios realm, though there do seem to be flares of the portal concept used in Thor: The Dark World. Doctor Strange appears to take that concept to a much larger scale though as various planes appear to be absorbed into each other. We likely won't understand what's going on until the movie arrives this fall.
From Marvel comes "Doctor Strange," the story of world-famous neurosurgeon Dr. Stephen Strange whose life changes forever after a horrific car accident robs him of the use of his hands. When traditional medicine fails him, he is forced to look for healing, and hope, in an unlikely place—a mysterious enclave known as Kamar-Taj. He quickly learns that this is not just a center for healing but also the front line of a battle against unseen dark forces bent on destroying our reality. Before long Strange—armed with newly acquired magical powers—is forced to choose whether to return to his life of fortune and status or leave it all behind to defend the world as the most powerful sorcerer in existence. Join Strange on his dangerous, mystifying, and totally mind-bending journey when Marvel's "Doctor Strange" opens in U.S. theaters on November 4, 2016.
Doctor Strange opens in theaters November 4th.