'Thor: Ragnarok' Gets A 'Jurassic Park' Reunion As Sam Neill Joins The Cast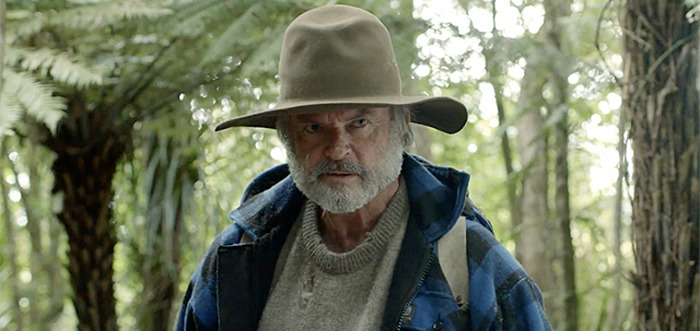 The cast of Thor: Ragnarok is already off-the-charts outstanding. Not only are Chris Hemsworth and Tom Hiddleston returning as Thor and Loki respectively, but Sir Anthony Hopkins is back as Odin (as we've never seen him before), Mark Ruffalo has a sizeable role as Hulk, Tessa Thompson joins the franchise as Valkyrie, and Karl Urban has the role of Skurge. In addition, Cate Blanchett is playing Marvel's first female villain Hela and Jeff Goldblum is playing the Marvel Comics character known as The Grandmaster. There might even be a cameo from Benedict Cumberbatch as Doctor Strange. But there's more.
Now we have word that Thor: Ragnarok will feature a little Jurassic Park reunion as Sam Neill has just revealed that he recently spent a couple days shooting on the Marvel sequel down in Australia. Find out more about Sam Neill in Thor Ragnarok after the jump.
Sam Neill is making the rounds promoting the home video release of Hunt for the Wilderpeople (you can watch the first 10 minutes right here). That indie adventure comedy just so happens to be directed by Thor: Ragnarok director Taika Waititi, and the filmmaker just had to bring him into the Marvel cinematic universe. Here's what Neill had to say about joining the film in an interview with Shortlist (via Entertainment Weekly):
"I'm not really allowed to say this and I can't tell you what it is... I did a couple of days on Thor just before I came over here. If I say anything else, Marvel's secret agents — and they are lethal — will come and get me and probably my children, as well."
Since Neill only had a couple days on set, that likely means the role isn't anything significant. It's probably just a cameo, but hopefully it's a cameo that allows him to spend some quick screentime with Jeff Goldblum. That's like the closest we'll ever get to a mini-Jurassic Park reunion between Dr. Alan Grant and Dr. Ian Malcolm.
Hopefully Neill's cameo doesn't count him out from having a larger role in the cinematic universe. He would be a great addition to the insane roster of talent that Marvel Studios has at their disposal. But his part in the film is likely something we won't know more about until Thor: Ragnarok arrives in November 3, 2017. In the meantime, you should pick up Hunt for the Wilderpeople when it arrives on home video next week.