Jake Gyllenhaal And Carey Mulligan Will Star In Paul Dano's Directorial Debut 'Wildlife'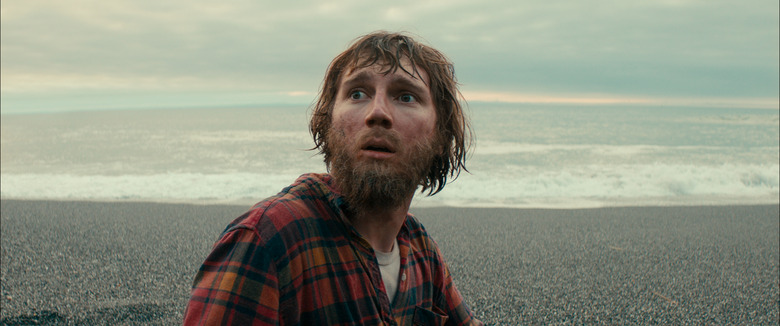 Actor Paul Dano is gearing up to make his directorial debut. It was announced over the summer the Swiss Army Man star would direct Wildlife, based on Richard Ford's coming-of-age novel. Dano co-wrote the adaptation with actress, partner, and screenwriter Zoe Kazan (Ruby Sparks), but neither of them will star in the film. The stars of Wildlife are Jake Gyllenhaal (Nocturnal Animals) and Carey Mulligan (Inside Llewyn Davis).
Below, learn more about Paul Dano's directorial debut.
Variety first reported Gyllenhaal and Mulligan have signed up for Dano's film. Ford's novel takes place in the 1960s and revolves around 16-year-old Joe Brinson, who begins to witness the crumbling of his parents' marriage. It's unconfirmed, but Gyllenhaal and Mulligan are likely starring as the parents. In the book, Joe's mother has an affair, while his father loses his job and becomes a firefighter, battling a forest fire throughout the story. The roles of Joe and Warren Miller, the man Joe's mom is having an affair with, have yet to be cast. Wildlife takes place in Great Falls, Montana.
In a statement, Dano had this to say about his feature directorial debut:
In Richard's book I saw myself and many others. I have always wanted to make films — and have always known I would make films about family. I couldn't be happier to have such beautiful collaborators like Carey and Jake leading the way.
The independent drama's producers, Andrew Duncan and Alex Saks of the recently launched June Pictures, added:
Paul is a natural born storyteller–a force. We are thrilled to collaborate with him and these phenomenal actors to bring his exquisite vision for this film to life.
Another producer working on Wildlife is filmmaker Oren Moverman, who directed Paul Dano in the excellent Brian Wilson biopic Love & Mercy. Dano's directorial debut is actually reuniting a few former co-workers, most notably Gyllenhaal and Dano. The two starred in Prisoners, and they most recently acted in Bong Joon-ho's highly anticipated Okja.
As for Carey Mulligan, she's never starred in a movie with either Dano or Gyllenhaal, but she acted alongside Wildlife's co-writer and executive producer Zoe Kazan in the web series The Walker (which you can check out here). Mulligan was last seen in Suffragette, and we'll see her next in Dees Rees' (Pariah) post-World War II drama Mudbound. When the actress starts working on director Paul Dano's Wildlife is currently unknown.