'Rings' Delayed A Fourth Time, 'Friday The 13th' Pushed Back To Friday The 13th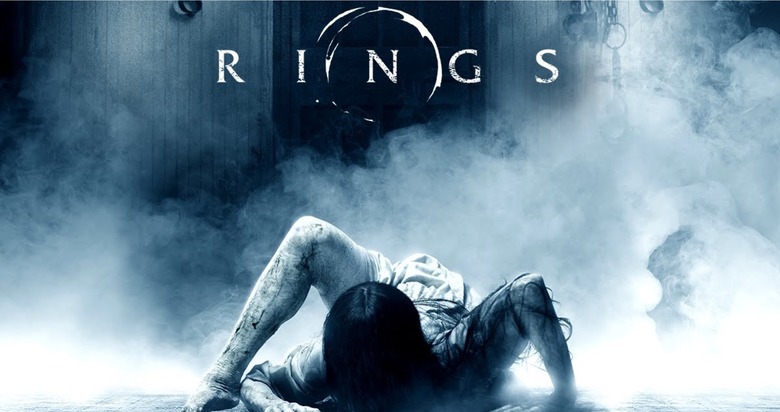 The Ring franchise threequel, Rings seems to be really struggling its way to theaters. Originally slated for a 2015 opening, Rings was pushed back once, twice, three times and now a fourth time. Also, Friday the 13th has been pushed back to a new release date next Halloween. Find out when both horror films will hit theaters, after the jump.
Rings was originally set to hit theaters in November 2015, then April 2016, then October 2016.  Today Paramount Pictures announced that Rings will be pushed back a fourth time, from October 28th, 2016 to February 3rd, 2017 (unless it's delayed a fifth time). Now that Rings is no longer opening in October, this will give Universal's Ouija: Origin of Evil, opening October 21, less competition during the Halloween season.
Also, Friday the 13th has been moved from January 13th, 2017, to October 13th, 2017. The Friday the 13th Halloween-time release date makes more sense for that film. The Crazies helmer Breck Eisner will be directing the latest in the Jason franchise based on a script by Prisoners scribe Aaron Guzikowski. Platinum Dunes producer Brad Fuller has described the film as an "origin-ish" story, whatever that means.
Why was Rings delayed again? We don't know. Principal photography wrapped on the film in June 2015. It seems as if the studio was unhappy with the initial cut as reshoots took place in July of this year, after the film's release date had already been pushed back twice. Paramount released a teaser trailer for Rings in August, which you can watch here.
The film is set 13 years after the events of the first two installments.
Julia (Matilda Lutz) becomes worried about her boyfriend, Holt (Alex Roe) when he explores the dark urban legend of a mysterious videotape said to kill the watcher seven days after viewing. She sacrifices herself to save her boyfriend and in doing so makes a horrifying discovery: there is a "movie within the movie" that no one has ever seen before...
Rings is directed by Javier Gutierrez (Before the Fall) based on a screenplay by Jacob Aaron Estes, Akiva Goldsman, and David Loucka. The film co-stars Johnny Galecki, Aimee Teegarden, Bonnie Morgan and Vincent D'Onofrio. Walter Parkes and Laurie Macdonald are producing.