VOTD: 'Rogue One: A Pixar Story' Trailer: All The Pixar Movies Together For A 'Star Wars' Adventure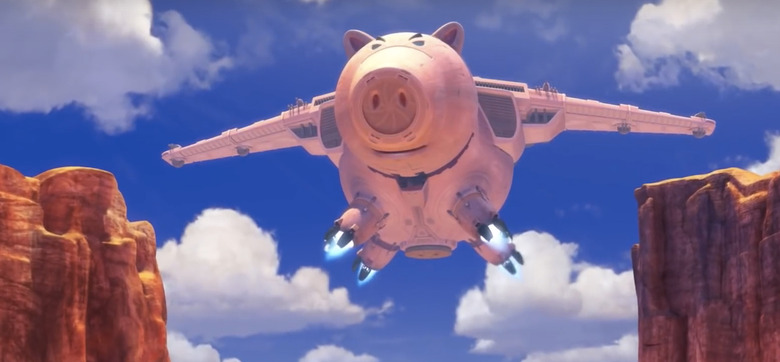 This winter, Rogue One: A Star Wars Story will be the first standalone adventure in a galaxy far, far away. The film was recently referred to as an experiment during Disney's fourth quarter earnings call with investors, and while that worried some fans, that's exactly what the movie is. It's a test to see if audiences are interested in seeing these kind of movies take place in the Star Wars universe, and that's not a bad thing. It will allow the studio to see what works and what doesn't.
But some just can't wait to see how this experiment turns out, and he's created a standalone movie of his own. However, rather than creating a movie set in the Star Wars universe, he's crafted a Pixar movie in the style of a Star Wars adventure. Using the audio from the most recent Rogue One: A Star Wars Story trailer and mixing it with footage from almost every Pixar movie out there, he's created a trailer for Rogue One: A Pixar Story, and it's outstanding.
I wasn't entirely sure how the Rogue One A Pixar Story trailer from Darth Blender was going to play out when I hit play, but as soon as Mon Mothma (or rather Roz from Monsters Inc.) says "a major weapons test is imminent" as Dr. Porkchop's spaceship flies over the desert, I was sold. It's such a fun, clever mash-up of Pixar and Star Wars that you can't help but love it. Honestly, I'm surprised that so little of WALL-E was needed to make this work.
Maybe one day Pixar will actually make a Star Wars movie. There were rumors back in 2014, but nothing ever came of them. Surely at some point the Star Wars catalog will diversify even more and we'll get a broad range of projects set in the Star Wars universe.