Disney Already Plotting 'Star Wars' For "2021 And Beyond," Bob Iger Talks 'Rogue One' Expectations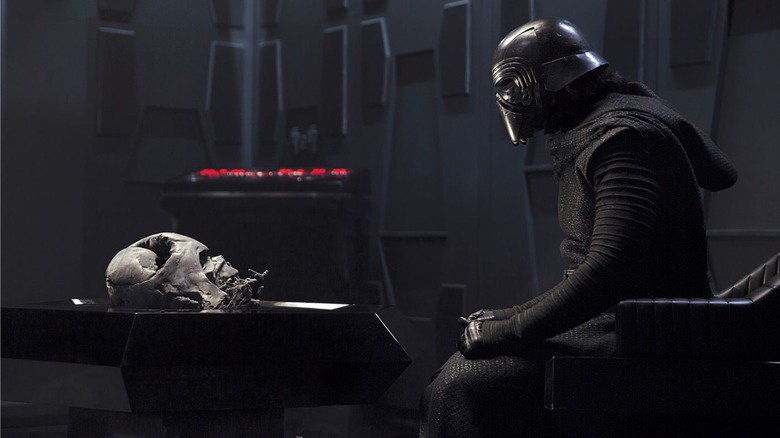 While appearing at a New York Goldman Sachs conference today, Disney CEO Bob Iger warned that Rogue One: A Star Wars Story will not be doing bonkers Star Wars: The Force Awakens-level box office and revealed that he had a meeting with Lucasfilm head Kathleen Kennedy this week plotting out Star Wars for 2021 and beyond.
The Disney chief called Rogue One: A Star Wars Story "an experiment, of sorts." Iger told investors that Disney "never felt it would do the level that 'Force Awakens' did," but based on the response to the trailers and posters, he said "The level of interest [in 'Rogue One'] is as high as it was for 'Force Awakens.'" He also says that he has seen a rough cut of Star Wars: Rogue One:
"It's really interesting in terms of 'Star Wars' storytelling. 'Star Wars' has only been told as a saga, and this is a moment in time ... we love what we've seen."
I'm not sure if anyone expected Rogue One to do Force Awakens numbers as the JJ Abrams' installment of the Skywalker saga earned almost $2.1 billion globally to become the third-highest-grossing film in history. While Darth Vader and a few other recognizable characters make appearances, Rogue One primarily focuses on a new cast of characters.
And of course, there has been a lot of bad buzz surrounding the reports that the studio was unhappy with the film leading to extensive reshoots. Disney has downplayed these reports publicly, and the Rogue One trailers don't seem to be hitting the same chords with potential audiences no matter what Iger claims. I'm still excited but cautious.
As for the future of the Star Wars franchise, Iger revealed that he met with Lucasfilm head Kathleen Kennedy yesterday and "mapped out" the 'Star Wars' plans that we have 'til 2020."
"We have movies in development for 'Star Wars' 'til then, and we started talking about what we're going to do in 2021 and beyond. So, she's not just making a 'Star Wars' movie, she's making a 'Star Wars' universe, of sorts."
Disney has already announced two more planned Star Wars sequels for the Skywalker saga, Episode 8 being directed by Rian Johnson while Episode 9 is being helmed by Colin Trevorrow. Publicly they have also announced a Han Solo origin story being directed by Phil Lord and Chris Miller. They have also found a writer for another unannounced spinoff, expected to hit theaters in 2020. ITs been expected that Disney will continue the Skywalker saga beyond this new trilogy, but Disney has not confirmed those plans yet. The fact that Iger is publicly admitting that they are working on something for "2021 and beyond" seems to confirm that the plan is to continue doing a Star Wars film each year in some capacity.
Iger also noted that he had a similar meeting with Marvel "a week-and-a-half ago to plot out, where we've got movies in either development or production — some nearing completion — through the end of this decade. There, we too are beginning to talk about what do we do the next decade, and so on."