'Toy Wars' Limited Series Coming From Josh Gad, Josh Schwartz & 'King Of Kong' Director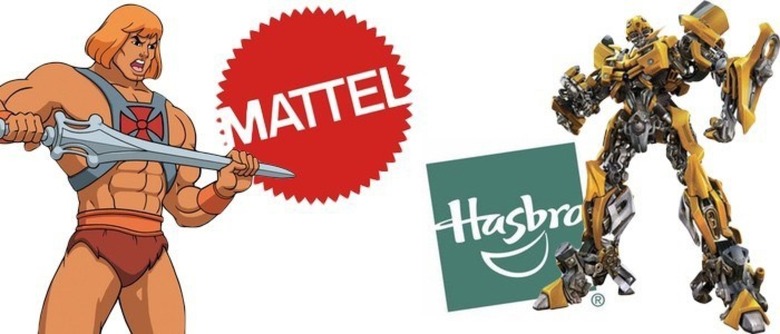 If this doesn't sound like a television series made just for me, then I don't know what does. Actor/writer Josh Gad (Frozen, Jobs) will be co-writing and star in a new limited television series set up at Amazon called Toy Wars. The story follows the real-life battle between American toy giants Hasbro and Mattel in the 1980s and 1990s. Ryan Dixon (Triplets, Curious George) is attached to co-write with Josh Schwartz (The O.C., Gossip Girl, Chuck), who will be the showrunner for the series with The King of Kong: A Fistful of Quarters director Seth Gordon expected to direct the pilot episode. Hit the jump to learn more.
Hasbro is the company behind toy franchises like GI Joe, Transformers, and My Little Pony, while Mattel produces Fisher-Price, Barbie dolls, Hot Wheels and Matchbox cars, Masters of the Universe, American Girl dolls and board games. Anyone who knows anything about the battle between these two toy companies during the 80's and 90's knows that there is a compelling story to be told in a television series. The companies have had a long and fascinating history and most recently we reported on the rumblings of a possible merger.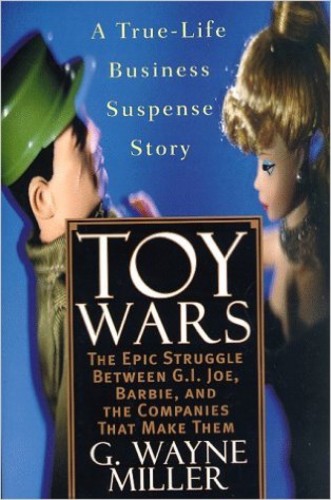 The limited television series will be based on the non-fiction book Toy Wars: The Epic Struggle Between G.I. Joe, Barbie, and the Companies that Make Them by G. Wayne Miller. The official book description follows:
This is the real toy story, an unprecedented behind-the-scenes journey through a world of influence, fantasy, and multimillion-dollar Hollywood deals, a world where the whims of children make millionaires and topple titans. This is also the story of an unusual man. Alan Hassenfeld, the chief executive officer of Hasbro, never intended to run a Fortune 500 company. A free spirit who dreamed of being a writer and exploring Asia, he was content to remain in the shadow of his older brother Stephen, a marketing genius who transformed a family firm established by immigrant Jews into powerhouse and Wall Street darling. Then tragedy struck. Stephen, and intensely private man, died of AIDS, a disease he had not acknowledged he had, even to his family. Alan Hassenfeld was named CEO, just as Hasbro was facing a daunting onslaught of challenges. Toy Wars is about Alan's struggle to balance the demands of the bottom line with his ideals about the kind of toys children deserve, as well as the ethical obligations of management.
Miller was granted unprecedented access to Hasbro and for five years sat in on design sessions, marketing meetings, and focus groups, and interviewed employees in every part of the company. He witnessed a major corporate restructuring; crucial deal with Dreamworks SKG; a hostile takeover bid by archrival Mattel; the collapse of a $45 million virtual reality game; and the company makeover of G.I. Joe, Hasbro's flagship product and one of the most popular toys of all time. The book is still available for sale on Amazon. The news of this new show comes thanks to Deadline.
Gad, Dixon, and Gordon sold the project to Amazon and Schwartz was asked to board the project afterwards because of his personal connection to the material. One of the characters in the book is Stephen Schwartz, one of late CEO Steven Hassenfeld's "Three Musketeers," who helped turn Hasbro into the number one toy company in the world. Some of the other characters in the book include directors Steven Spielberg and George Lucas, as well as Mighty Morphin Power Rangers creator Haim Saban.