Watch Dozens Of 'Space Ghost: Coast To Coast' Episodes For Free In Honor Of C. Martin Croker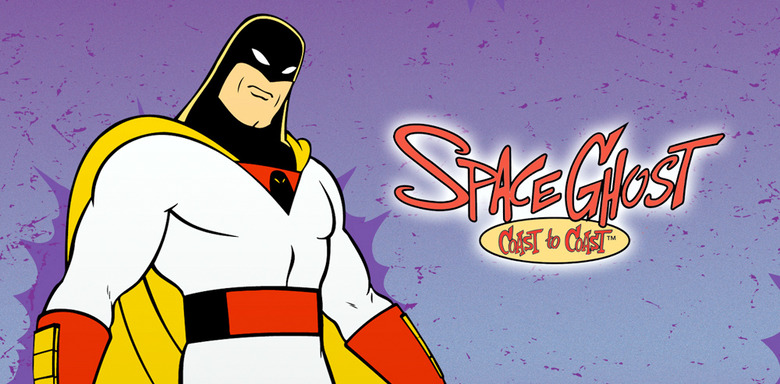 Before Cartoon Network created their late night programming block called Adult Swim, they already realized that grown ups liked staying up late and watching more mature animated programming. One of the shows that Cartoon Network produced for the late night hours was Space Ghost: Coast to Coast. The animated talk show parody featured the Hanna-Barbera created cartoon superhero as a dry, sarcastic late night host interviewing real life celebrities who always seemed to be either confused or unaware of the kind of show they were appearing on.
Premiering in 1994, the show was a clear predecessor to what would become Adult Swim, and it would eventually become part of the programming block itself in 2001. If you're too young to have experienced the show all those years ago and no one has introduced you to the magic of this comedic wonder on DVD, we have good news. Dozens of episodes of Space Ghost: Coast to Coast are now available to watch for free online without any kind of subscription. However, the reason these episodes have been made so readily available is rather sad.
C. Martin Croker was a lead animator and voice actor on Space Ghost: Coast to Coast, and he sadly passed away over the weekend. In addition to bringing his artistic talents to the animation, Croker voiced Space Ghost's meddling, troublesome sidekicks Zorak the mantis and Moltar the lava man, making him a major part of the show's hilarity. Here's a fine example of how this show usually worked:
Croker will undoubtedly be missed, and surely he would want us to honor his memory by enjoying the show that he worked so hard on for years. Almost 70 episodes spanning over 10 years of the show's history are now available to watch on the Adult Swim website at your leisure.
There you'll find episodes featuring guests such as Jim Carrey, Bill Nye the Science Guy, Erik Estrada, Jon Stewart, William Shatner, Kevin Smith, Michael McKean, Triumph the Insult Comic Dog and even Charlton Heston. In addition, you'll also meet characters like Brak, who ended up getting his own show on Adult Swim too, as well as the debut of the Aqua Teen Hunger Force before they also got their own series.
Sadly, the entire roster of episodes isn't available because of rights issues, but you can find even more available on iTunes if you're looking for more. So what are you waiting for? Go watch Space Ghost Coast to Coast right now!