Angela Lansbury Flawlessly Sings 'Beauty And The Beast' Theme Live For Film's 25th Anniversary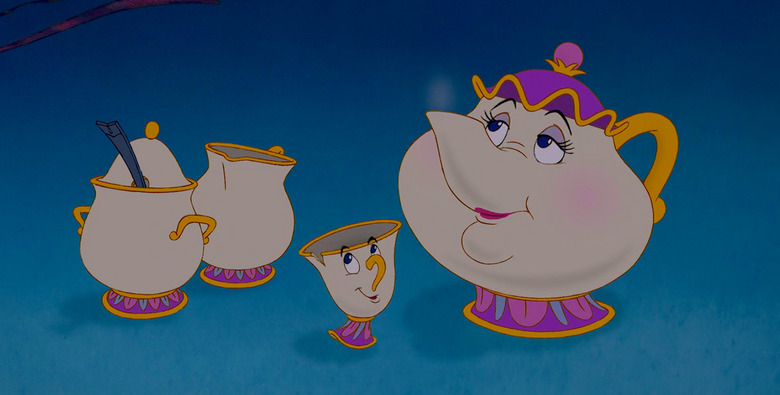 We may receive a commission on purchases made from links.
Sadly we don't get to see the  new live-action take on Beauty and the Beast until March 17, 2017. But it just so happens that this year marks the 25th anniversary of the animated adaptation of the classic tale, and in honor of that milestone, Disney just released a special edition Blu-ray with a special sneak peek of the new version starring Emma Watson and Dan Stevens as the title couple. You can watch that featurette right here, but today we have a special treat calling back to the original animated classic.
A special 25th anniversary screening of Beauty and the Beast was just held at New York City's Lincoln Center, and following the film, Angela Lansbury (who voiced Mrs. Potts) sang her rendition of the film's beautiful theme song with composer Alan Menken accompanying her on the piano. At 90 years old, Lansbury proves that she still has impeccable singing chops, and she even added a lovely little tag at the end of the song as well.
Watch as Angela Lansbury sings Beauty and the Beast live after the jump.
Thanks to ABC News for capturing this video from the event, which also included a Q&A with other cast members Paige O'Hara (Belle), Robby Benson (Beast) and Richard White (Gaston). It was O'Hara who provided an incredible detail about Lansbury's recording of the song. Apparently the Murder, She Wrote star recorded the theme song in just one take, and that was after she had been traveling all night. I wouldn't be surprised if she could pull off the same feat today.
If there's one uphill battle that the new Beauty and the Beast has (besides living up to the legacy of Disney's first take on the story), it's delivering a new version of this classic song that can stand on its own. Emma Thompson is playing Mrs. Potts this time, and surely her singing chops are up to snuff, but it remains to be seen how the music will be updated for the live-action adaptation.
The new Beauty and the Beast isn't meant to replace the animated version in our hearts, but rather offer a new take on a classic. With a cast that also includes Ewan McGregor, Ian McKellen, Gugu Mbatha-Raw, Luke Evans and Josh Gad, this is bound to be something wonderful. Fans are certainly already excited, as indicated by the viewing numbers for the teaser trailer surpassing that of Star Wars: The Force Awakens, so hopefully director Bill Condon delivers.