'The Shining' Re-Release Trailer: The UK Gets To See The US Cut On The Big Screen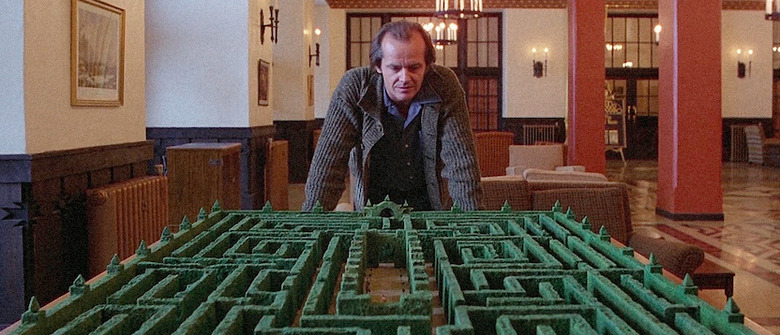 This year doesn't mark a special anniversary for Stanley Kubrick's horror masterpiece The Shining, but that's not stopping the United Kingdom from enjoying a theatrical re-release of the movie next month. Just in time for Halloween, The Shining will return to select theaters in the UK, and this time it will be what our friends across the pond refer to as the international cut.
Those of us in the United States have always known the longer version of The Shining, which stands at 144 minutes. But the theatrical release of the film in the United Kingdom had 24 minutes cut from the movie back in 1980. Now they get to see the movie Stanley Kubrick intended everyone to see it all its glory in the form of a a new digital transfer by Warner Bros. Pictures.
Watch The Shining UK re-release trailer after the jump.
This is an outstanding modern trailer for The Shining, using the signature "redrum" repetition and some lines from Jack Nicholson's character Jack Torrance to make the footage even more unnerving. It makes me wish that Warner Bros. would also re-release this new digital transfer of the film in the United States just in time for the spooky season. Hopefully they'll make that happen sooner than later.
Here's the list of theaters in the United Kingdom (and elsewhere) that will be showing the movie and when:
October 28Abbeygate Bury St EdmundsOctober 29Prince Charles Cinema LondonCurzon Community Cinema ClevedonOctober 30Lighthouse DublinNeuadd Dwyfor PwllheliOctober 30-31One AldwychGlasgow Film TheatreOctober 31Hull Truck TheatreRobert Burns Centre Film TheatreSheffield University Film UnitEveryman WinchesterNovember 3Whitgift Film Theatre Grimsby
So if you're in the United Kingdom and you haven't been able to see the United States theatrical cut of The Shining, this is your chance. Stanley Kubrick's film is horror at its best, and it deserves to be seen on the big screen and with all the footage intact.
Based on Stephen King's bestselling novel, this tale of a family man and would-be writer (Jack Nicholson) going mad as winter caretaker of the cursed Overlook Hotel is a seminal work of the genre. It is also, as Martin Scorsese has pointed out, like no other horror film ever made — "essentially unclassifiable, endlessly provocative and profoundly disturbing". The BFI will release a magnificent new digital transfer from Warner Bros. of the US version which has never before been released in the UK and which — at 144 minutes — runs 24 minutes longer than the European version previously seen.