Final 'Fast And Furious' Sequels Could Bring Back Paul Walker's Character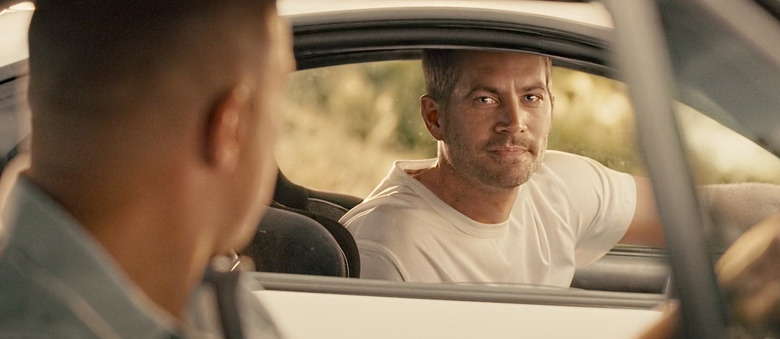 Next spring, we'll be sitting in our seats waiting to see what kind of high octane action comes in Fast 8, the next installment in the surprisingly long-running action franchise that started all the way back in 2001. But as we learned last fall, there's plenty more Fast and Furious action on the way with two more sequels dated for 2019 and 2021, delivering on the promise that Vin Diesel made for one last trilogy in the franchise. And while Furious 7 seemed to give a proper send-off to Brian O'Conner, the character played by the late Paul Walker, there's a chance he may come back before the franchise comes to an end.
Find out about the possibility of Paul Walker returning for Fast and Furious sequels below.
Normally we would consider this kind of information to just be some kind of wild rumor created just to get fans riled up, but word on the possibility of Brian O'Conner coming back to the Fast and Furious franchise comes from Paul Walker's brothers.
Caleb & Cody Walker helped director James Wan finish their brother's performance in Furious 7 after Paul Walker died before completing his work on the sequel. The Walker brothers doubled as Brian O'Conner in certain sequences of the movie with some impressive visual effects enhancing their faces when necessary. This included the final emotional send-off given to the character in the closing moments of the movie. Now they say that Vin Diesel has talked to them about bringing their brother's character back sometime in the future.
The Walkers were speaking with Entertainment Tonight while discussing a fundraising event called Game4Paul in honor of their late sibling, and during the interview Caleb had this to say:
"I had a phone call with Vin for about an hour and we really discussed this a while back. He wanted [our] blessing. [Diesel asked if it] would be acceptable to maybe bring Paul's character back... to really kind of let his fans know he's still out there."
The brothers reiterated that both Vin Diesel and Universal Pictures have an immense respect for the Walker family, so they wouldn't want to proceed with anything involving his character without the blessing of both Caleb and Cody Walker and the rest of the family.
Honestly, the departure of Brian O'Conner in Furious 7 was a very classy way to bid farwell to Paul Walker. I'm not sure why Vin Diesel of all people would want to bring him back after such a heartfelt goodbye. But then again, with Diesel confirming the end of the franchise that he launched with Walker by his side, I could easily see him wanting to end the film series with one final scene of the whole family cooking out in their backyard again. That scene just wouldn't feel complete without Paul Walker's character there, so if Brian O'Conner does come back, I bet it wouldn't be for anything more than a small cameo that Caleb & Cody Walker would help with. Whatever happens, you can be sure it will be tasteful and respectful, and hopefully fans will be on board too.