Is There A 'Mad Max: Fury Road' Prequel Aiming To Shoot Later This Year?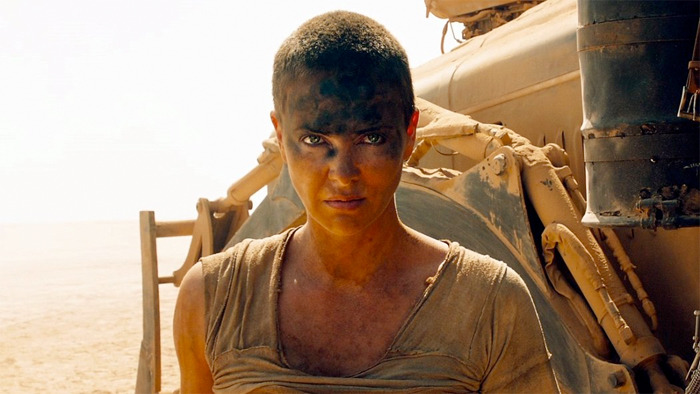 The future of the Mad Max franchise has been a little uncertain at Warner Bros. Pictures. Even though the film was a massive critical success, it wasn't a runaway hit at the global box office, only earning just over $378 million. Home video releases may have helped earn more, and Warner Bros. is already double dipping to maximize their profits by releasing Mad Max: Fury Road: Black and Chrome Edition. but there's been no indication that the studio has gained more confidence in a sequel, However, a new rumor says a follow-up to the 2015 hit film may be coming sooner than we thought.
Straight out of Australia, a new report indicates that a Mad Max Fury Road prequel is currently in pre-production in Australia with filming potentially beginning before the end of the year. Find out more below.
The Herald Sun in Australia delivered this report indicating that a Mad Max prequel will focus on the backstory of Furiosa with Charlize Theron reprising the role, making this the first Mad Max movie that wouldn't focus on the title character. They say production is looking to shoot at Broken Hill Studios in New South Wales,  but they don't exactly have a track record for breaking big entertainment news stories. Even though blockbusters like Thor: Ragnarok are taking advantage of Australia for filming locations, with Aquaman heading there next year a s well, previous chatter about the hopeful follow-up to Mad Max: Fury Road has us casting more doubt on this rumor.
First of all, even though we know that director George Miller revealed there were two sequels in development over at Warner Bros. Pictures, he also indicated that Furiosa may not return. Years ago there was a rumor that Miller's original plan was to shoot a sequel called Mad Max: Furiosa back-to-back with Fury Road. Obviously that didn't happen, but if Miller was still planning to make a movie following Furiosa, then why would he say that the character may not return? He could just be attempting to keep secrets or maybe he's just changed his mind about where the franchise would go. All we've heard about the next installment was that it would be called Mad Max: The Wasteland, meaning it could be about anything and anyone in that world.
But the second detail that makes us doubt this new rumor is that George Miller previously said that he wanted to make a smaller movie before returning to the world of Mad Max. While a misquote from the filmmaker caused some to believe that he wouldn't direct another Mad Max movie agan, Miller cleared that up very quickly. If he really wanted to direct a smaller film before a Mad Max sequel, it seems unlikely that this project would suddenly come together so quickly, especially with how uncertain Warner Bros. was about proceeding with one to begin with.
For now, take all this with a grain of salt. But since Mad Max: Fury Road was one of the best films of 2015, we're undoubtedly hoping a sequel/prequel will come together sooner than later. And considering Furiosa was an extremely popular new character, we wouldn't be surprised to see a movie focusing on her, especially since very little is known about her past. However, if I were a gambling man, I'd bet we won't see a Mad Max prequel or any sort of follow-up happening for a couple years. At the very least, we'll get to see Charlize Theron getting fast and furious again in Fast 8 next spring.
UPDATE: Christopher M from Omega Underground points out that Broken Hill was originally supposed to be where Mad Max: Fury Road shot before some rain tainted the post-apocalyptic desert setting with a bit of greenery. It also just happens to be where Mad Max 2: The Road Warrior shot back in the early 1980s as well. Here's a taste of the location:
some pics of rumored location BROKEN HILL STUDIOS pic.twitter.com/1zwuOwr2OZ

— Christopher Marc (@_ChristopherM) September 18, 2016
We're not sure if this makes us believe the rumor any more, but it's some food for thought at least.