'Stranger Things' Bits: Behind-The-Scenes Photos, Tangerine Dream, T-Shirts, And More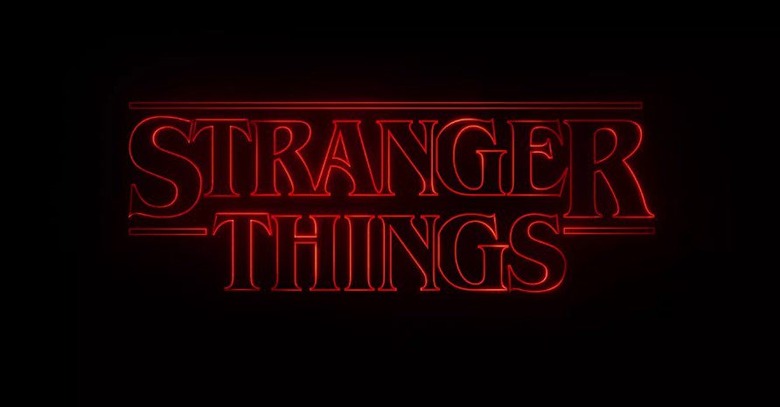 In today's Stranger Things bits:
Behind-the-scenes photos from season one.
Pictures of a familiar set being worked on for season two.
Covers of the theme song, including one from Tangerine Dream.
The kids being adorable on late night television
Find all that and more in all the Strangers Things bits after the jump.
Season two of Stranger Things begins filming next month. Principal photography will go from October to April of next year, and the crew is already hard at work getting ready to shoot. On Reddit (via Geektyrant), user Hollygororock posted some pics of the Hawkins National Laboratory set, where production trucks, trailers, and more were spotted. Here's a pic of the Georgia Mental Health Institute about to be turned into Hawkins' National Laboratory: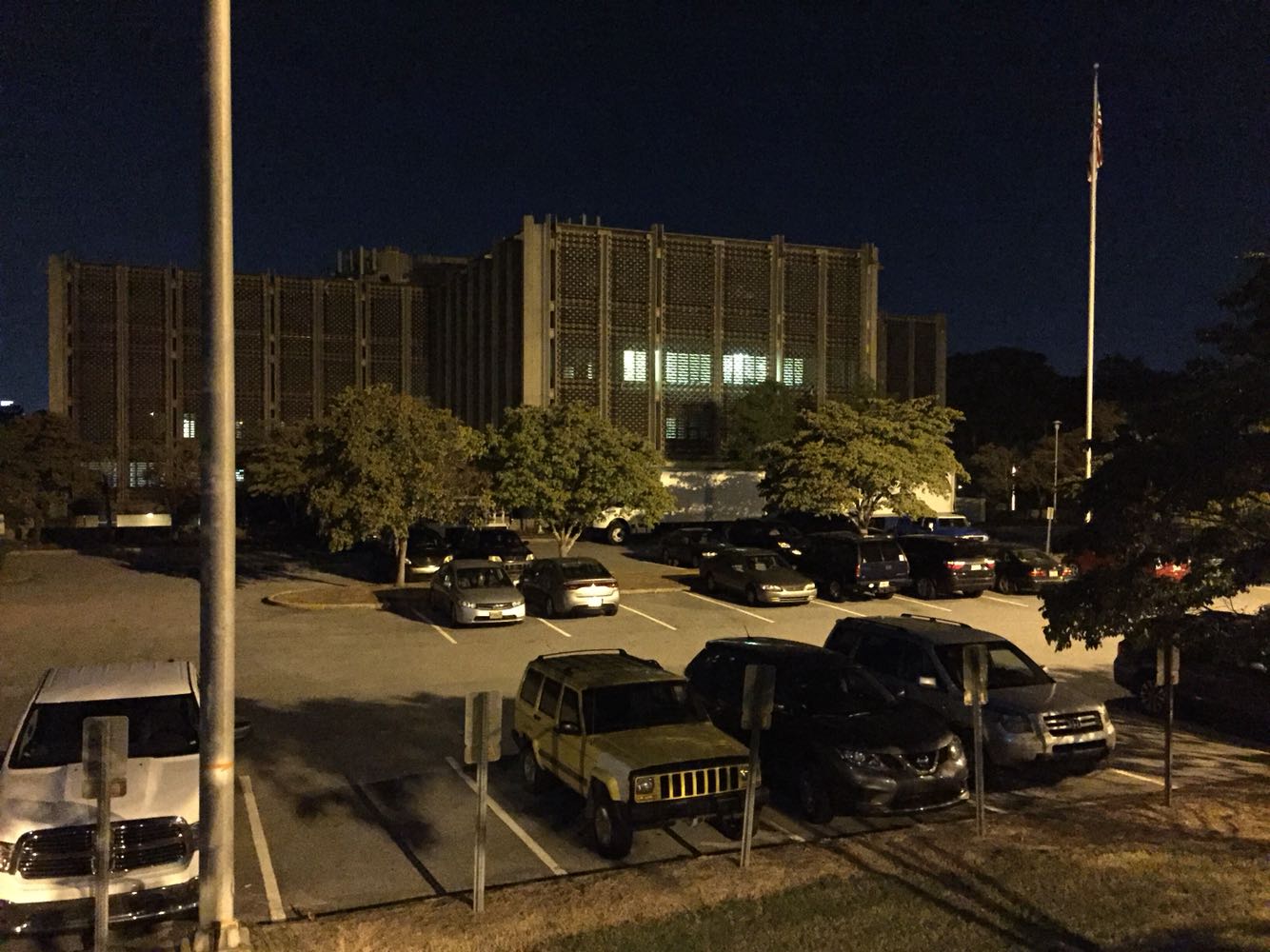 Soon the cast of Stranger Things will be reunited, and when they're together again, maybe we'll get more of these charming behind-the-scenes photos they've been sharing on Instagram (Via Heroic Hollywood):
Found this amazing/sexy/iconic actress in the upside down looking for will. Ugh, those suits. Bathroom break = 1/2 hour, blech. Poor car covered in slugs too #strangerthings #winonaryder
A photo posted by David Harbour (@dkharbour) on
one of my fave pictures from set with Mr Levy #shaunlevy ?? A photo posted by Millie Bobby Brown (@milliebobby_brown) on
First day on set First season #lucasaakachocolatedaddy#lucas#strangerthings#netflix#setlife @gatenm123 A photo posted by Caleb McLaughlin (@therealcalebmclaughlin) on
Netflix announced season two of Stranger Things with a video. The video contained some cryptic and not-so-cryptic phrases, names, and locations, teasing what's in store for fans next year. Someone made a parody of the announcement, and it's fine and sometimes accurate, at least until the unnecessary Harambe joke:
Actor and movement choreographer Mark Steger played the monster in Stranger Things season one. Steger worked on I Am Legend and World War Z, and he discussed with Variety his experience of playing the seven-foot-tall beast:
Whatever character I'm doing, whether I'm covered in makeup or not, I'm considering gravity, breath, and the psychological state of this creature.I wore elevator shoes and stood on stilts. It was the most complex creature suit I've ever worked in. Being inside the suit changes your biometrics, how you see, how you hear. You have limbs in places you normally don't.
Actors Millie Bobby Brown and Finn Wolfhard first on-screen kiss was also their first kiss ever. Late Night host Jimmy Fallon, of course, made sure to ask them about:
There's no shortage of Stranger Things t-shirts designed by fans floating around on the Internet. Here's the latest one from Shirtoid dedicated to Eleven: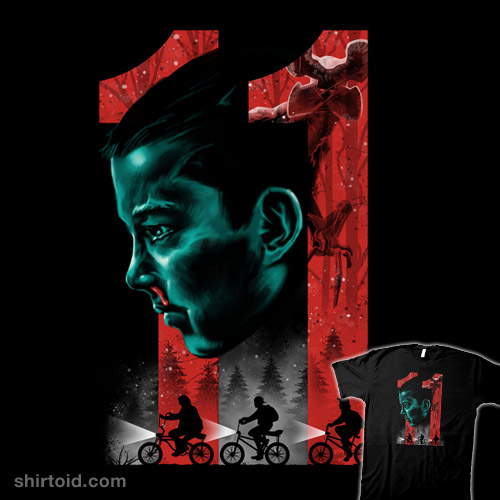 Actress Shannon Purser didn't expect the outpouring of love for Barb. There's been plenty of fan art, t-shirts, and all that good stuff made to honor her terribly unlucky supporting character. Despite how brief her role is in season one, Barb is a fan favorite. When Chelsea Handler was interviewing the young Stranger Things ensemble, she brought Purser out as a surprise guest:
The Stranger Things theme song is pretty damn catchy, but is it just as catchy when an acapella group sings it? (Source: The Warp Zone):
Ever wonder what the theme would sound like if it was covered by the Seattle-based band Prom Queen, and if they mixed it with "Laura's Theme" from Twin Peaks? (Via Mashable):
STUDIORBIT played with the Stranger Things opening credis by incorporating some Eggo Waffles into the intro:
S U R V I V E's score has Tangerine Dream written all over it. The surviving members of Tangerine Dream must've been flattered by the score because they made some covers of composers Kyle Dixon and Michael Stein's work. We likely won't hear a cooler cover of the theme song than this one anytime soon (Via Boing Boing):
There's a good amount of references and familiar elements in Stranger Things. That's been established by now. Youtube user Aunties GeekEasy shared a somewhat personal video essay, attempting to explain how all the homages help add up to a kindhearted story that stands on its own. Some ideas could've been fleshed out more in the video, but GeekEasy made some good points, especially about the heart of the show: