'Thor: Ragnarok' Director Talks Doctor Strange Cameo Rumors; New 'Doctor Strange' Synopsis Revealed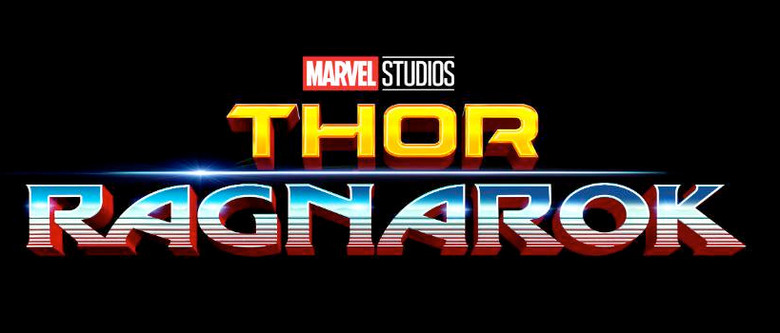 Taika Waititi may be new to the Marvel universe, but he's already an old pro at dodging questions. Last month, a Thor: Ragnarok set photo seemingly revealed a connection to another upcoming Marvel movie, Doctor Strange. Now, however, the director is trying his best to downplay any speculation about a possible cameo or crossover, suggesting the Easter egg was "maybe a tease just for people who wanted to zoom into that photo."
Meanwhile, speaking of Doctor Strange, we've got a little more information on what exactly the Sorcerer Supreme will be doing in his own movie. Marvel Ireland has released a new Doctor Strange synopsis that teases his journey in slightly more detail. 
Let's start with Thor: Ragnarok. In August, filmmaker Daley Pearson (you may know him as Thor's roommate from that amazing Civil War: Team Thor short) shared some high-quality snapshots from the set of Thor: Ragnarok. One of those photos showed Thor (Chris Hemsworth) in New York, or rather a Brisbane street dressed to look like New York, holding a business card with a clearly legible address: 177A Bleecker St. As Marvel fans know, that's the location of Doctor Strange's Sanctum Sanctorum in Greenwich Village.
Here's a few photos from the set of #Thor in #Brisbane today. Trying to keep it #Loki 🔨 ⚡️ pic.twitter.com/8NATpA9JQ2

— Daley Pearson (@Daley_Pearson) August 22, 2016
Fans immediately started theorizing about how Thor: Ragnarok could intersect with Doctor Strange. But when Digital Spy tried to pry some info out of Waititi, he kept his lips sealed. "Oh, I don't know," he said. "I am not sure if... I don't know actually. I can't comment on it. It may have just been something for the fans."
Waititi continued to play coy when the site asked directly whether Strange star Benedict Cumberbatch might have a cameo in Thor: Ragnarok. "Might be something like that," he said. "Might be a little tease. Or maybe a tease just for people who wanted to zoom into that photo."
Such secrecy is typical for Marvel, whose cast and crew joke ("joke") so often about snipers ready to take them out at a moment's notice that we're starting to worry. But it's not like Marvel keeps its fans totally in the dark. The company just prefers to dole out information on their own terms. For example, a recent press release about Doctor Strange's release in Ireland included a more detailed synopsis. It doesn't reveal a whole lot we didn't already know, but it's an intriguing update nevertheless (via CBM):
From Marvel comes DOCTOR STRANGE, the story of world-famous neurosurgeon Dr. Stephen Strange whose life changes forever after a horrific car accident robs him of the use of his hands. When traditional medicine fails him, he is forced to look for healing, and hope, in an unlikely place — a mysterious enclave known as Kamar-Taj. He quickly learns that this is not just a center for healing but also the front line of a battle against unseen dark forces bent on destroying our reality. Before long Strange — armed with newly acquired magical powers — is forced to choose whether to return to his life of fortune and status or leave it all behind to defend the world as the most powerful sorcerer in existence.
Doctor Strange arrives in U.S. theaters November 4. Thor: Ragnarok will open November 3, 2017 in the U.S.