'Loving' Trailer: Ruth Negga And Joel Edgerton Shine In Jeff Nichols' 'Midnight Special' Follow-Up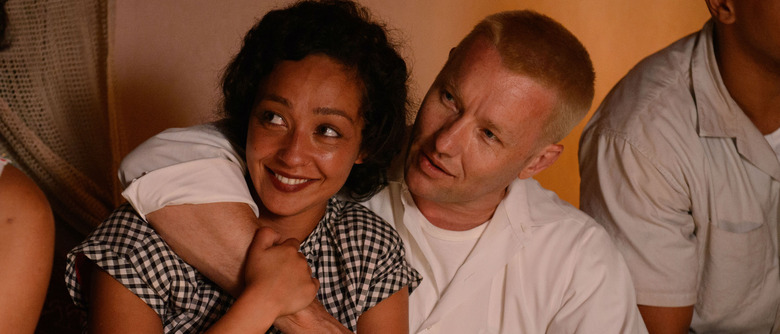 What a time to be a Jeff Nichols fan. Earlier this year the director released his Amblinesque adventure Midnight Special, and this fall he's back with Loving. The civil rights drama played at TIFF last week to rave reviews after premiering at Cannes in May, and in just a few more weeks it'll make its way to theaters.
Ruth Negga and Joel Edgerton lead the true story of Mildred and Richard Loving. Their mixed-race marriage sparked a years-long legal battle that culminated in the landmark 1967 Supreme Court case Loving v. Virginia, which struck down anti-miscegenation laws all across the country. Nichols' understated humanity adds an intimate touch to a dramatic real-life tale, and Negga is already getting awards buzz for her performance as Mildred. Watch the Loving trailer below.
Jeff Nichols' Loving Trailer
I caught Loving at TIFF and absolutely adored it. Nichols is less interested in the grand, sweeping gesture of that Supreme Court case and more interested in the day-to-day reality for the Lovings and couples like them. Which, paradoxically, makes Loving feel all the more potent, since it demonstrates the true impact this case had on ordinary people. You can read my full review here, or just go ahead and check out the film for yourself when it opens November 4. Loving also stars Marton Csokas, Bill Camp, Nick Kroll, and (of course) Michael Shannon.
From acclaimed writer/director Jeff Nichols, "Loving" celebrates the real-life courage and commitment of an interracial couple, Richard and Mildred Loving (Joel Edgerton and Ruth Negga), who married and then spent the next nine years fighting for the right to live as a family in their hometown. Their civil rights case, Loving v. Virginia, went all the way to the Supreme Court, which in 1967 reaffirmed the very foundation of the right to marry – and their love story has become an inspiration to couples ever since.