'Spider-Man Homecoming' Might Feature A Familiar 'Avengers' Location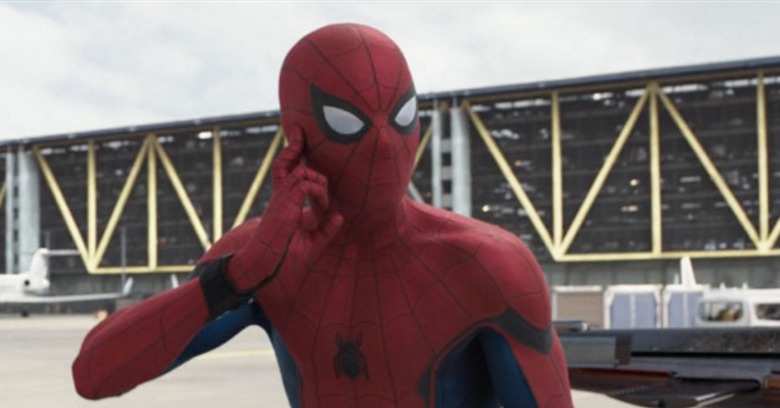 Other than Peter Parker's high school, we don't have much of an idea where Spider-Man: Homecoming will take us. Director Jon Watts has said that the film will take place on the bottom floor of the Marvel Cinematic Universe, but that doesn't mean we'll get a glimpse of the top level as well. Could we see Spider-man visit Avengers HQ in the new film?
We've already been told that Robbert Downey Jr. will be reprising his role as Tony Stark, a.k.a. Iron Man and it was recently confirmed that Jon Favreau would return to play Stark's bodyguard Happy Hogan. And while Tony acted as a quasi-mentor for young Peter in Captain America: Civil War, we have no idea where the first Marvel Studios standalone film will take this relationship. But a new photo, posted by Spider-Man actor Tom Holland himself, suggests that Parker might make a trip to Avengers HQ.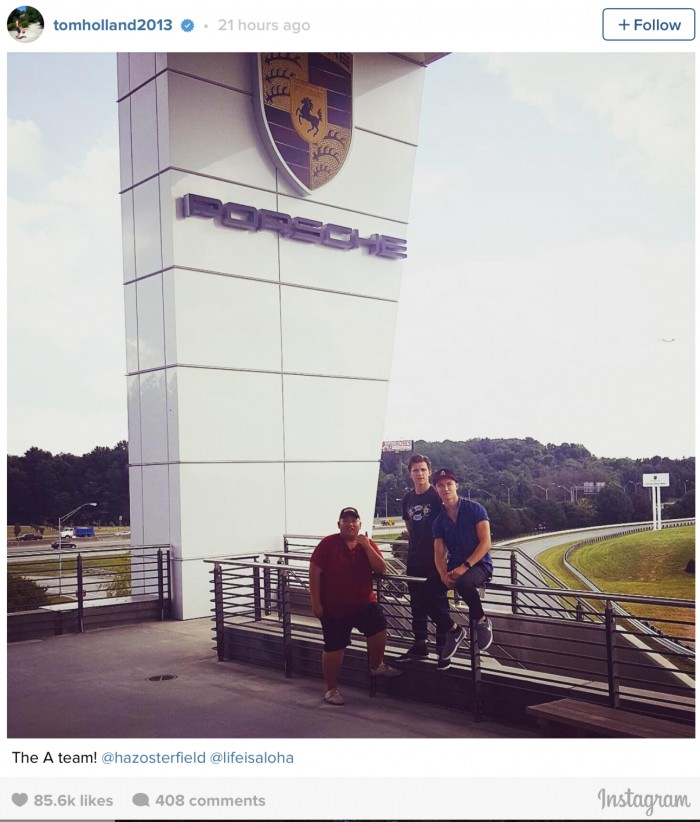 Will We See Spider-man Visit Avengers HQ?
Tom Holland posted the above photo on Instagram, showing him and his friends Harrison Osterfield and Jacob Batalon (who plays Ned Leeds in Homecoming) visiting the Porsche U.S. headquarters. You could easily write this off as a fun visit as the Porsche headquarters is located in Atlanta, Georgia, not too far from where the new movie is shooting at Pinewood Atlanta Studios. But are they there for fun or are they shooting a sequence at the location?
The Porsche headquarters doubled as the New Avengers facility in Captain America: Civil War. So might Spider-Man: Homecoming feature Peter Parker visiting his old friend Tony at the new Avengers HQ? We don't know. It is plausible. It's also plausible that Tom Holland and friends are just visiting Porsche, and it has nothing to do with the film itself.

The Avengers were initially stationed at Avengers Tower in New York City, but following Ultron's attack in Avengers: Age of Ultron, the group relocated to a more discrete facility in upstate New York. The new Avengers headquarters has a history of appearing in non-Avengers Marvel Studios films. In Ant-Man, Scott Lang was sent by Hank Pym to retrieve some technology from an old Stark Industries warehouse but was shocked to find the newly-built New Avengers facility when he arrived which led to a confrontation with Falcon. The New Avengers HQ was also seen in Captain America: Civil War. We know that Tony Stark might spend some time there as we see him helping his friend Rhodey with rehab in one of the last scenes of that film.
Again, we don't know how all of this could connect to Peter Parker's story and his battle with Michael Keaton's villain Vulture in the new film. The fact that the facility is located in New York when Parker lives in Queens means he would be within driving distance, and it seems like it might be a cool location to set a meeting with Tony Stark. But setting a scene at Avengers HQ brings the question: will we see any more cameos from other Marvel superheroes? It's possible.
Update: after publishing this story, a reader confirmed that filming trucks were seen near the Porsche headquarters this week:
I work half a mile from Porsche HQ. They had a ton of location filming trucks and trailers there this week.

— Allen Morrison (@_AllenMorrison) September 16, 2016


Spider-Man: Homecoming will hit theaters on July 7, 2017.