'Mean Girls' Director Mark Waters To Make 'Magic Camp' For Disney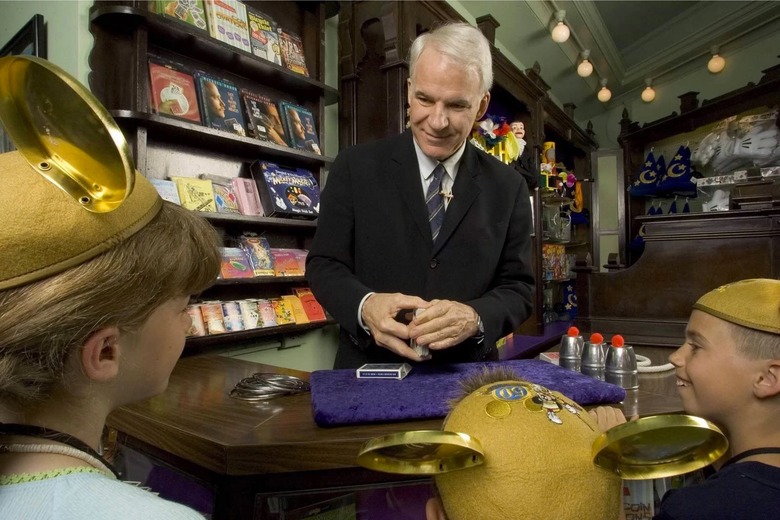 Mean Girls director Mark Waters has signed on to direct a Disney live-action family comedy called Magic Camp with comedian Steve Martin in talks to star in the film.
According to TrackingBoard, the film "follows a rigid and cautious banker who returns to the summer camp he attended as a boy: a camp for magic."
"His return to the camp is as a fun counselor to help out the young group of rag-tag magicians, but privately he also has an eye on winning the Golden Wand competition.
Disney has provided an updated plot synopsis:
The story follows an aspiring young magician who heads to Magic Camp for the summer. There, his raw talent emerges, renewing his own spirit and inspiring his camp counselor, a down-on-his-luck, former child prodigy.
One of my interests outside of film has always been magic, an art which I think goes hand in hand with the mastery of storytelling and incorporation of visual effects in movies. I'm also a huge fan of coming of age films, so this project connects with me on multiple levels.
In the past years there have been several great magic documentaries: Make Believe (which is like Spellbound but about the teenage world magic championships, from the producers of King of Kong), The Magic Life (focused on the struggles of being a magician), and Magic Camp (which was about Tannen's Magic Camp, the oldest and most prestigious training camp for young magicians). Magic Camp got an honorable mention in my list of the best Magic movies of all time. While that documentary isn't as good as others in its category, it was a charming film, and you can see the obvious adaptation possibilities.
No word on if this film is a loose adaptation of the 2012 Judd Ehrlich documentary of the same name. If it isn't, then I think Ehrlich should probably hire a lawyer to explore his options. 
Transparent writer/producers Noah Harpster and Micah Fitzerman-Blue wrote the most recent draft of the script based on an idea from Martin. The project was first developed by writer/director Max Winkler (Ceremony) and his partner Matt Spicer, who are now working on Disney's Rocketeer reboot/sequel The Rocketeers. Other writers who have worked on this long-in-development project include Jeff Judah and Gabe Sachs (who wrote the original draft) and Stu Zicherman and potential star Martin. At one point Martin was attached to direct the film. Steve Martin has practiced magic for many years. He once worked at the magic shop on Disneyland's Main Street.
The project is being produced by Suzanne Todd, who worked on Memento and Disney's Alice In Wonderland films. I haven't liked a Mark Waters-directed film since Mean Girls. I didn't see 2014's Vampire Academy (heck, no one has — the film was buried) but Angie Han says  it's "a silly but enjoyable entry in the YA vampire subgenre, anchored by an utterly charming performance from Zoey Deutch." I also haven't seen Bad Santa 2 either. This film will mark Water's return to Disney after first directing 2003's Freaky Friday remake starring Jamie Lee Curtis and Lindsay Lohan.