Rats Trailer: Morgan Spurlock's Doc Will Make You Scared To Sit On A NYC Toilet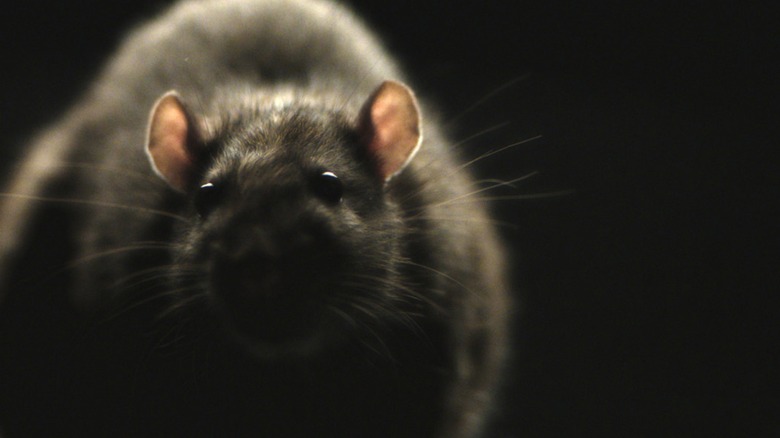 Morgan Spurlock's new documentary Rats takes a look at the history of rat infestations in major cities throughout the world. The film premiered this week at the Toronto International Film Festival, and now the first trailer is online. Edited almost like a part horror movie, part pre-apocalyptic disaster warning movie, the trailer looks nothing like any of Spurlock's previous films. We don't even glimpse the documentary filmmaker on screen, and the trailer is as grave and uninviting as Spurlock's films are usually extremely accessible. Hit the jump to watch the Rats trailer, if you dare.
Morgan Spurlock's Rats Trailer
Fionnuala Halligan wrote the following about the film in ScreenDaily's review:
Most decidedly not for the squeamish, Morgan Spurlock's documentary Rats is framed as a horror film and just as effective as anything else you'll see this Hallowe'en. Set for transmission in the US in October via the Discovery Channel, it functions very well as a big-screen ticket for those brave enough to venture forth. Put it this way: you'll make sure the toilet seat is firmly shut when you're in New York City – or anywhere else – from now on.
I've said before that the movie Ghoulies II made me afraid to sit on a toilet for a few weeks. Rats looks like it will introduce a frightening adult version of that fear. I'm usually a big fan of Spurlock's documentaries and television shows, but I'm not sure I could sit in a darkened room or movie theater to watch 84 minutes of this — I can barely make it through the two and a half minute trailer.
Rats played as part of the Midnight Madness Section ofTorontononto International Film Festival, and will premiere in the United States on the Discovery Channel on October 22nd, 2016. I'll be setting my DVR and see if I can make it all the way through this film.