'The Free World' Trailer: Elisabeth Moss And Boyd Holbrook Go On The Run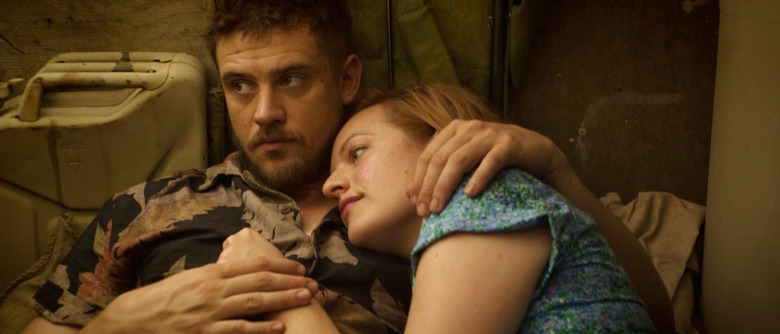 Following a Sundance premiere back in January, Jason Lew's The Free World is now headed to theaters. Boyd Holbrook and Elisabeth Moss lead the downbeat romantic drama. He plays Mo, fresh out of prison after spending two decades locked away for a crime he didn't commit. Nowadays he spends his days working at an animal shelter, which is where he meets Doris (Moss), the abused wife of a police officer.
She's desperate for help and he's helpless to turn her away, and the two strike up an intensely emotional bond that blossoms into a romance. Octavia Spencer and Sung Kang also star. Watch The Free World trailer below. 
The Free World got mixed reviews at Sundance, and critics seemed to take particular issue with a tonal shift in the third act. But the trailer suggests this one might be worth a watch anyway, thanks to fine performances by Holbrook and Moss (who also seem to share a powerful chemistry with one another). If you're curious, The Free World hits theaters and VOD on September 23.
How hard would you fight to be free? After spending two decades in prison for a crime he didn't commit, Mo (Boyd Holbrook) struggles to put his past behind him as he readjusts to a new life working in an animal shelter. Doris (Elisabeth Moss) is trapped in another sort of prison: an abusive marriage. A dramatic encounter brings these two troubled souls together, and a possible murder connects them. Soon, Mo finds himself risking everything—including being locked up once again for someone else's crime—to protect the fragile Doris. Driven by explosive performances from Elisabeth Moss and rising star Boyd Holbrook, the feature debut from director Jason Lew is a gripping, mood-drenched exploration of guilt, redemption, and what it means to be free. Academy Award winner Octavia Spencer and Sung Kang costar.