Guardians Of The Galaxy Vol 2 Will Be A "Very Complex" Family Story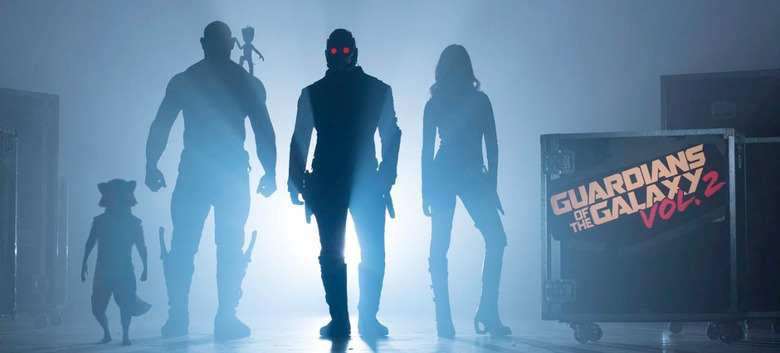 Ever since it was announced that Kurt Russell (Escape From New York, The Thing) would be joining the cast of Guardians of the Galaxy Vol 2, fans theorized that the screen legend would be playing Chris Pratt's character Peter Quill's long lost father. At San Diego Comic-Con International 2016, it was confirmed that Russell's character is, in fact, Star-Lord's father. But it was also revealed that his name is Ego, which comic book fans will remember not as a human but an ancient and powerful being that takes the form of a living planet. While doing press at the Toronto International Film Festival, Russell explains that Guardians will tell a "very complex story" focusing on family issues.
Speaking to Collider at the Toronto International Film Festival, Russell said the following about Guardians of the Galaxy Vol 2:
"It's a very complex story and they really get into it. This is going to be one of the more—probably for Marvel, it's more connected to human issues, family issues, parental issues and issues that sons and daughters have with their Moms and Dads and their family tree, where they come from. I just think it's going to be an interesting— Peter's character in this one, he's got dilemmas and he's got decisions to make that are not just about whether to save that thing or that person. This is about finding out who you are, where you come from, and where you're going."
And remember that it isn't just Peter Quill's character who has family issues, Gamora (Zoe Saldana), Drax (Dave Bautista) and Nebula (Karen Gillan) also continue to be struggling with issues related to their families. Gamora and Nebula are the adopted daughters of Thanos (who we know won't be appearing in this new film), but there are clearly some daddy and sister issues at play. Also, Drax is still out for revenge over the death of his family. And while not related by blood, baby Groot is sure to add a whole new dynamic to this "family." And I'm sure all of them will come to play in this sequel. As for how Kurt Russell being Ego comes into play in the story, we can only speculate at this point.
Guardians of the Galaxy Vol. 2 will hit theaters on May 5th, 2017.