Fox Planning Action Adventure Movie About The Life Of Stan Lee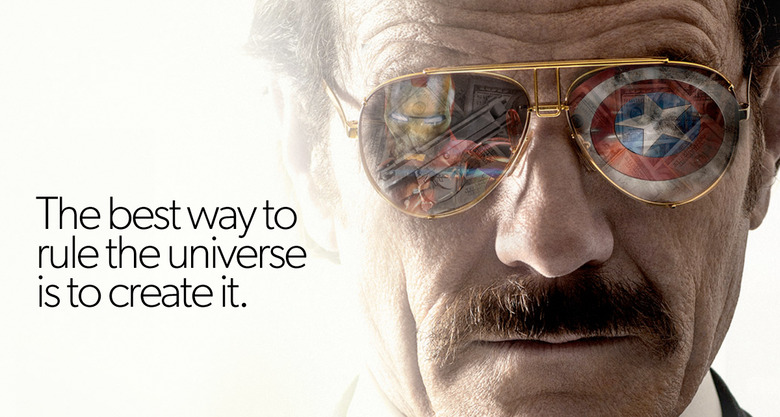 Fox has acquired the life rights of comic book legend Stan Lee and is developing a period action-adventure movie that is being described as a film in the "tone of Kingsman: The Secret Service or, as one insider put it, Roger Moore's 007."
Details are being kept tightly under wraps, and a screenwriter has yet been hired for the project. THR reports that the Stan Lee movie project is set-up with producers Marty Bowen and Wyck Godfrey (Twilight, The Maze Runner, Power Rangers).
When I first read about this pitch, I thought it was ridiculous. But the more I think about it, the more it seems to make sense. It looks like the plan is to reimagine Lee's life was larger-than-life adventures. I'm wondering if it will be positioned as a Shakespear In Love-style story with Lee getting inspiration for the famous comic book heroes he created from his fantastic adventures. However, with 20th Century Fox making the film, many of Lee's comic creations would probably be unavailable due to rights issues. I can imagine a movie with Stan Lee playing himself as an old man telling the exaggerated stories of his life's many adventures. It could be interesting, maybe.
Lee and artist Jack Kirby created The Fantastic Four, the Hulk, Thor, Iron Man, the X-Men and the Avengers. He teamed with Bill Everett to create Daredevil and with Steve Ditko for Doctor Strange and Spider-Man. In addition to being a creator and editor, Lee served as a great salesperson and frontman for the Marvel company. He spent a few years in the United States Army, which I'm sure will come into play in this story somehow. Stan Lee is currently 93 years old.
Earlier this Summer, Entertain Me Weakly posted the following parody poster for a Stan Lee biopic they imagined starring Bryan Cranston. I thought this would be an apt image to include with this story.