Russos "Consider" Marvel's TV Heroes For 'Avengers: Infinity War'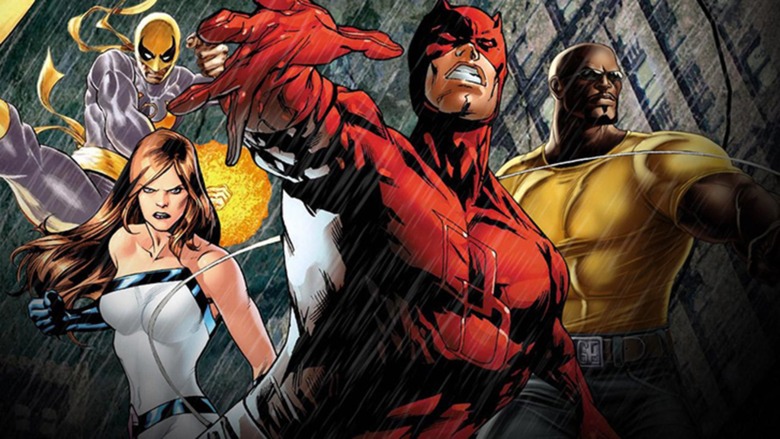 Everyone involved in Avengers: Infinity War has pretty much dashed all hopes of seeing some of Marvel's television heroes on the big screen in the upcoming epic crossover event film. Marvel Studios head Kevin Feige and Marvel television head Jeph Loeb have both cited off the list of reasons why it probably wouldn't happen, but that doesn't mean it won't.
In a new interview, Infinity War filmmakers the Russo Brothers give fans some hope that Netflix's The Defenders (Daredevil, Jessica Jones, Luke Cage and Iron Fist) could still appear. Could we see Marvel's tv heroes in Infinity War? They also again confirm that Brie Larson will appear in the film as Captain Marvel. Find out what they had to say, after the jump.
The Toronto Sun asked the filmmakers about the logistical hurdles to getting some of Marvel's TV heroes to cross over into the movie. Here is the excerpt:
The Russos haven't ruled out the possibility of Netflix super-types like Daredevil or Jessica Jones coming to the aid of Earth's Mightiest Heroes. "We do consider everyone," said Anthony Russo. "We don't want to get too specific about what's going to happen with these movies. We want these movies to be a surprise for audiences."
Of course, Anthony Russo saying "we do consider everyone" isn't much in the way of suggesting that any of the Netflix Marvel heroes could appear in the film, but his followup comments about not wanting to be specific about the storyline seems very hopeful compared to the previous statements from Feige and Loeb which almost outright said it probably wouldn't happen.
I think its funny that no one seems to care about seeing ABC's Agents Of SHIELD characters in the film, most of the buzz online seems to be focused around the possibility of the Netflix tv heroes appearing in the film.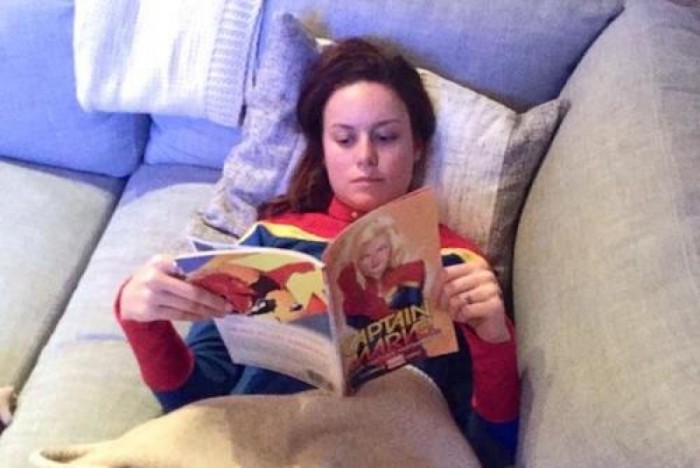 As for Captain Marvel being in Infinity War, the brothers have made a bunch of comments in the past that have suggested that she could appear. When asked about Brie Larson's casting, Joe Russo gave the following response:
"It's an incredible piece of casting. You couldn't ask for better. Not only is she an amazingly talented actor but she's a wonderful human being. We're really looking forward to the opportunity of re-teaming with her... if we were to get the chance to work with that character."
Again, this doesn't exactly confirm Captain Marvel's appearance in the film, but the brothers suggest they will be reteaming with the Community co-star. Remember that Captain Marvel's solo film comes out in March 2018, sandwiched between the two Avengers film releases. If I were to guess, Captain Marvel could make a brief appearance in Infinity War but will be a big part of the Infinity War follow-up, the yet-to-be-titled Avengers 4. It makes more sense to have her involved more-so after the character has been properly introduced to audiences with her own solo film.