Review: 'Nocturnal Animals' Starring Amy Adams & Jake Gyllenhaal Is Pretty But Hollow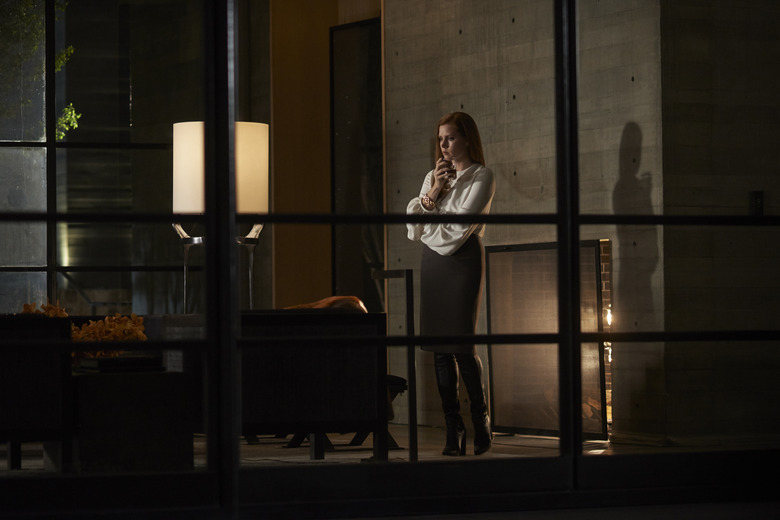 Note: With Nocturnal Animals out this weekend, we're re-running our review from TIFF.
There's a lot to admire about Nocturnal Animals, the second feature from Tom Ford. The narrative is actually two narratives, beautifully braided together by Ford and brought to life by Amy Adams and Jake Gyllenhaal. It's pretentious pulp, in a good way — engaging to watch and pretty to behold. But Nocturnal Animals seems to be aiming for profundity, and there it falls short. It's trying to say something, but what isn't exactly clear.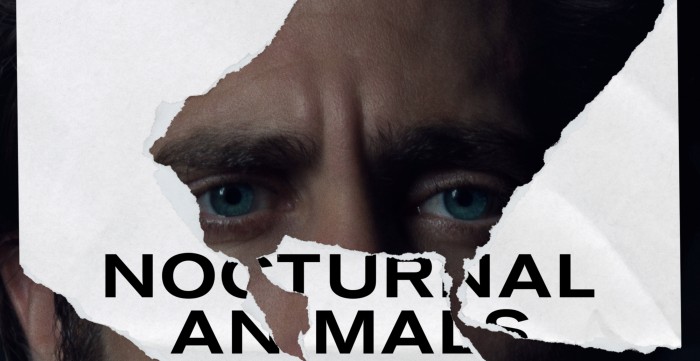 Angie Han's Nocturnal Animals Review
When we first meet Susan (Adams), she's just coming off of an opening at her art gallery. The show has apparently gone well, but she looks brittle and hollow — less like a real person than one of those models in ads shilling luxury wares (for Tom Ford eyewear or makeup, perhaps). She's heavily shellacked and meticulously attired, but obviously, deeply unhappy. Susan and her handsome husband Hutton (Armie Hammer) are suffering from financial troubles, and she's growing increasingly uneasy with his suspiciously frequent business trips.
One day, she receives a manuscript for a novel written by her first husband Edward, whom she hasn't spoken to in years. With Hutton away for the weekend, she cracks open the book and quickly finds herself engrossed in a dramatic thriller about a father, Tony (Gyllenhaal), who's driving through the deserted roads of West Texas with his wife (Isla Fisher) and daughter (Ellie Bamber) when he has a disturbing run-in with a gang of troublemakers (led by Aaron Taylor-Johnson's Ray).
Nocturnal Animals cuts between Susan's life, Edward's novel, and (to a lesser extent) Susan's history. The deeper she delves into the book, and the more it makes her reflect upon her history with her ex-husband, the more closely the imagery reflect each other. A scene of a devastated Tony in a seedy motel tub gives way to a scene of Susan in the same position, but in her own luxurious bathroom; a shot of Tony's daughter is recreated in a shot of Susan's daughter; and so on. It's a nifty visual representation of the way certain stories get under our skin, and we start to identify echoes between the fictional world and the real one.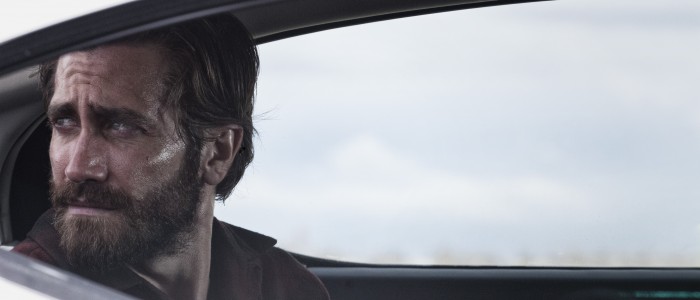 Ford's visuals are lovely and precise. Susan's life looks like an extended perfume ad, which makes the grit and grime of Tony's story feel all the more jarring. Some of the most arresting visuals have nothing to do with anything at all: the film opens with a series of naked older, overweight women in majorette hats dancing in slow-motion. It's not completely out of nowhere — it turns out to be the latest installation at Susan's gallery — but it's still an awful lot of time and energy spent on what amounts to a narrative and thematic detour.
Said gallery, and the social circle and lifestyle surrounding it, are the basis for some of Nocturnal Animals' most biting satire. Andrea Riseborough shows up briefly as a self-consciously eccentric dame knowingly married to a gay man played by Michael Shannon, and Jena Malone has a late cameo as a fashion victim who works at Susan's gallery. They're funny and biting, perhaps too much so — they feel like they were lifted in from a different movie. Then again, maybe the disconnect is the point: "Our world is a lot less painful than the real world," a character tells Susan.
Adams is great as usual in Nocturnal Animals, but it's really Gyllenhaal's show. Gyllenhaal can do raw, raging grief, and he can do sweet, disarming vulnerability; in Nocturnal Animals, he gets to do both. Among the supporting players, Taylor-Johnson is frighteningly convincing as a sadistic brute. But Shannon is the true scene-stealer as Bobby, a matter-of-fact Texas lawman who gets involved in Tony's case. He dances right on the edge of being too much without tipping over.
Nocturnal Animals takes a few twists and turns as it unfolds, eventually revealing itself to be a revenge thriller of sorts. But once you've arrived at that destination, there's nowhere else for the movie to really go, thematically. Ford doesn't have anything especially new or interesting to say about the nature of vengeance or love, or the emptiness of material riches. But Nocturnal Animals has fun and looks damn good saying it. Maybe that's enough./Film rating: 7.0 out of 10